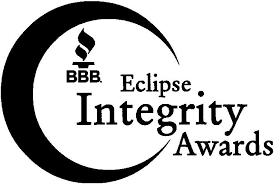 *Letters of Support*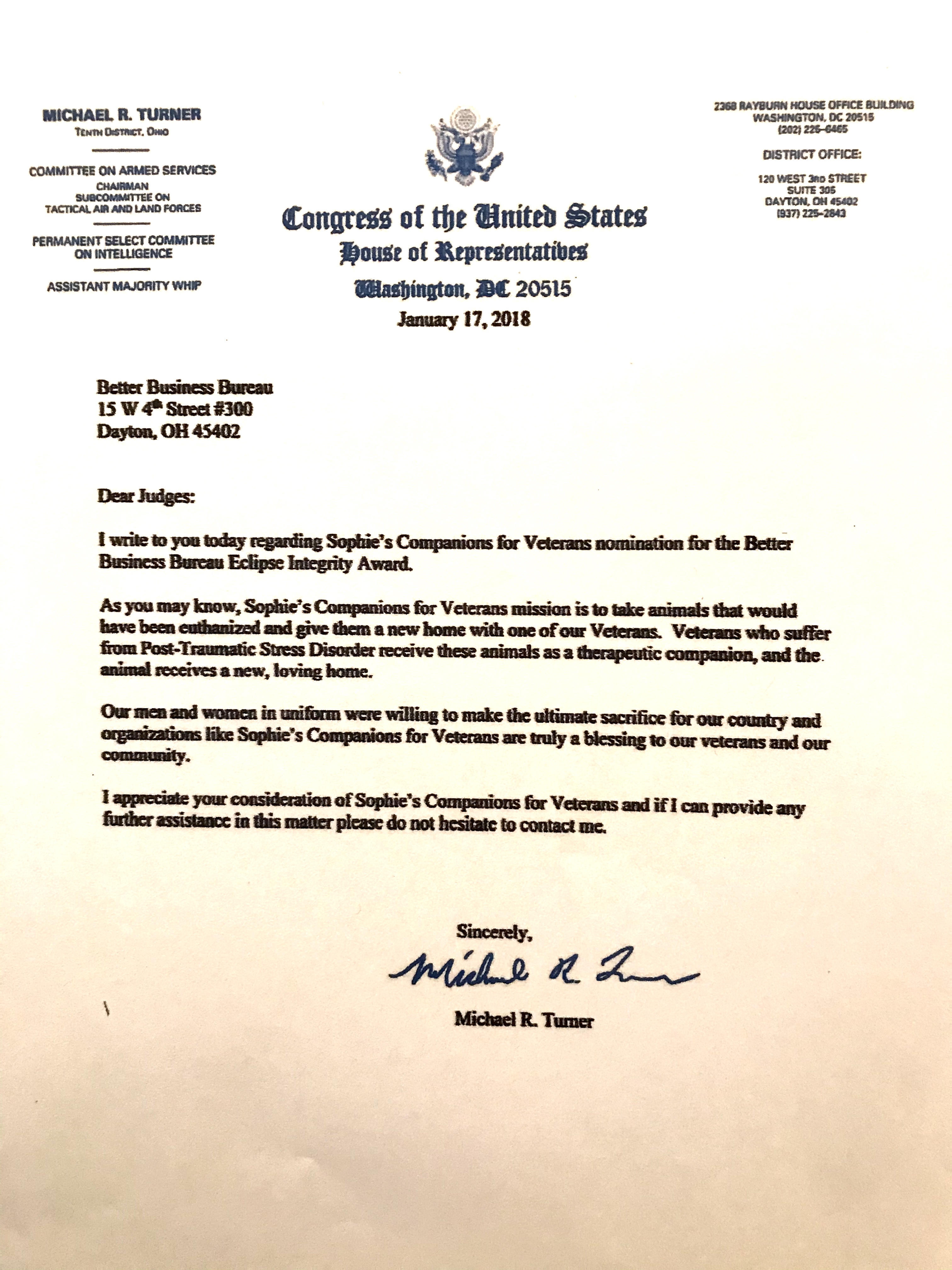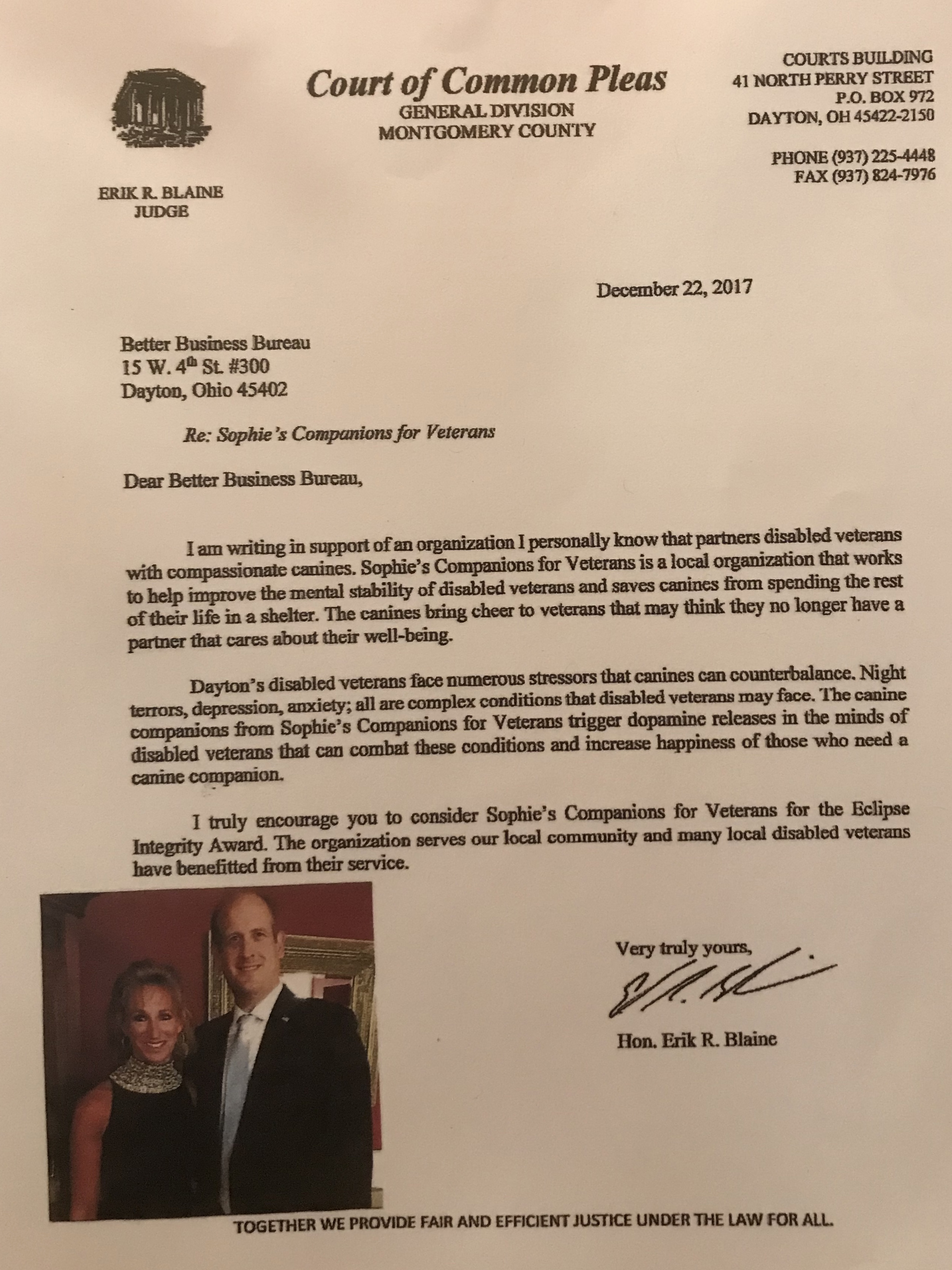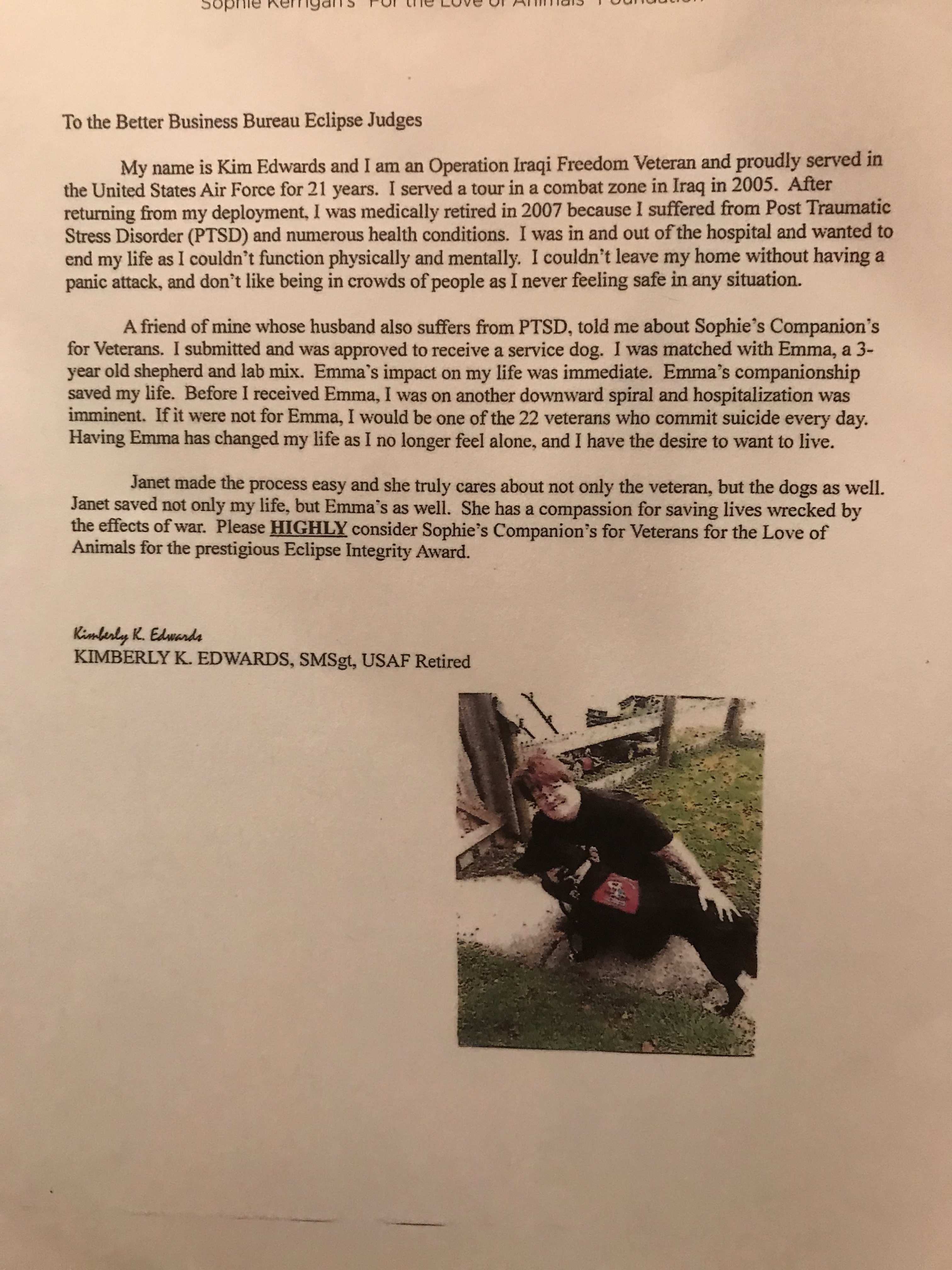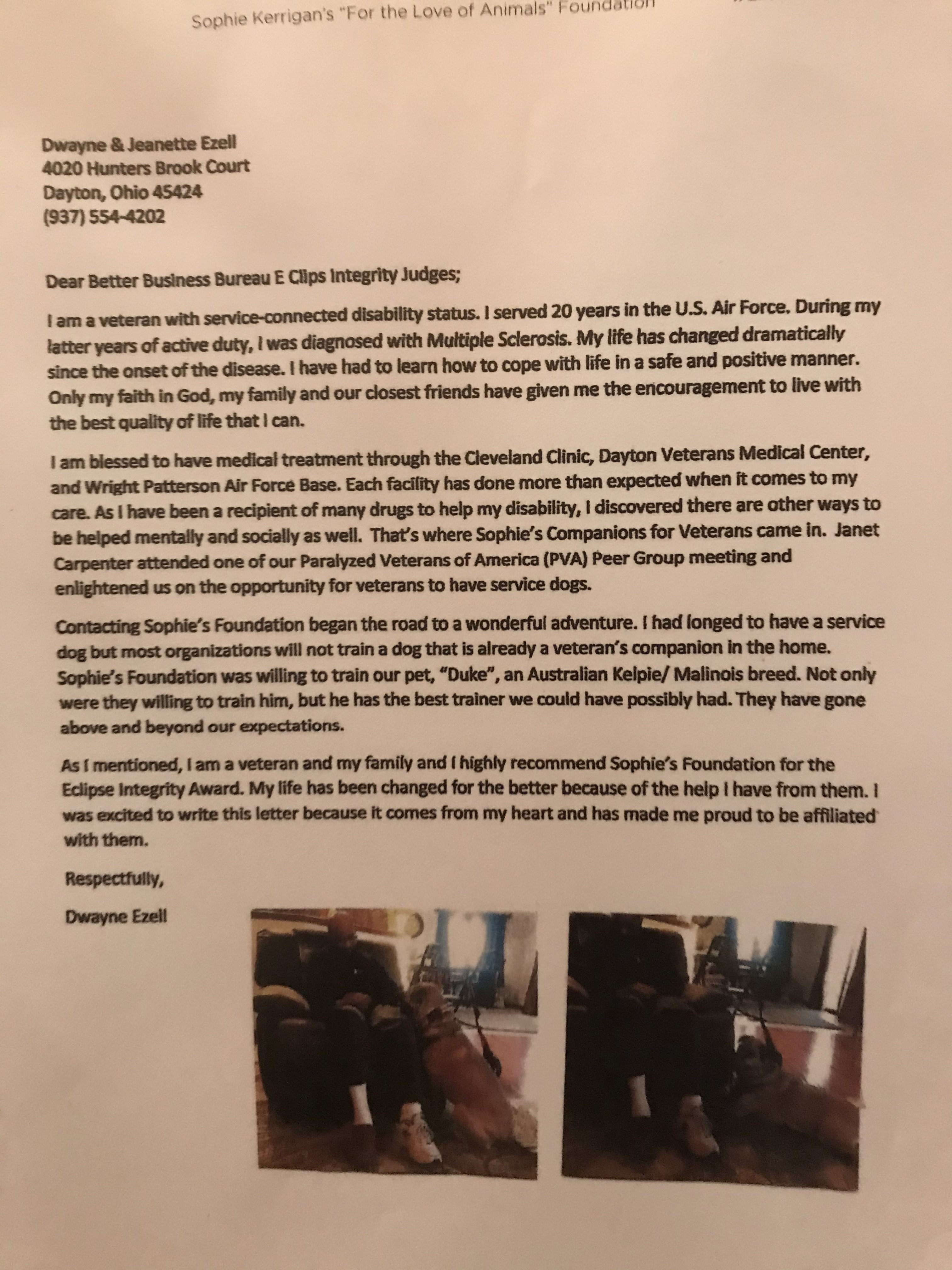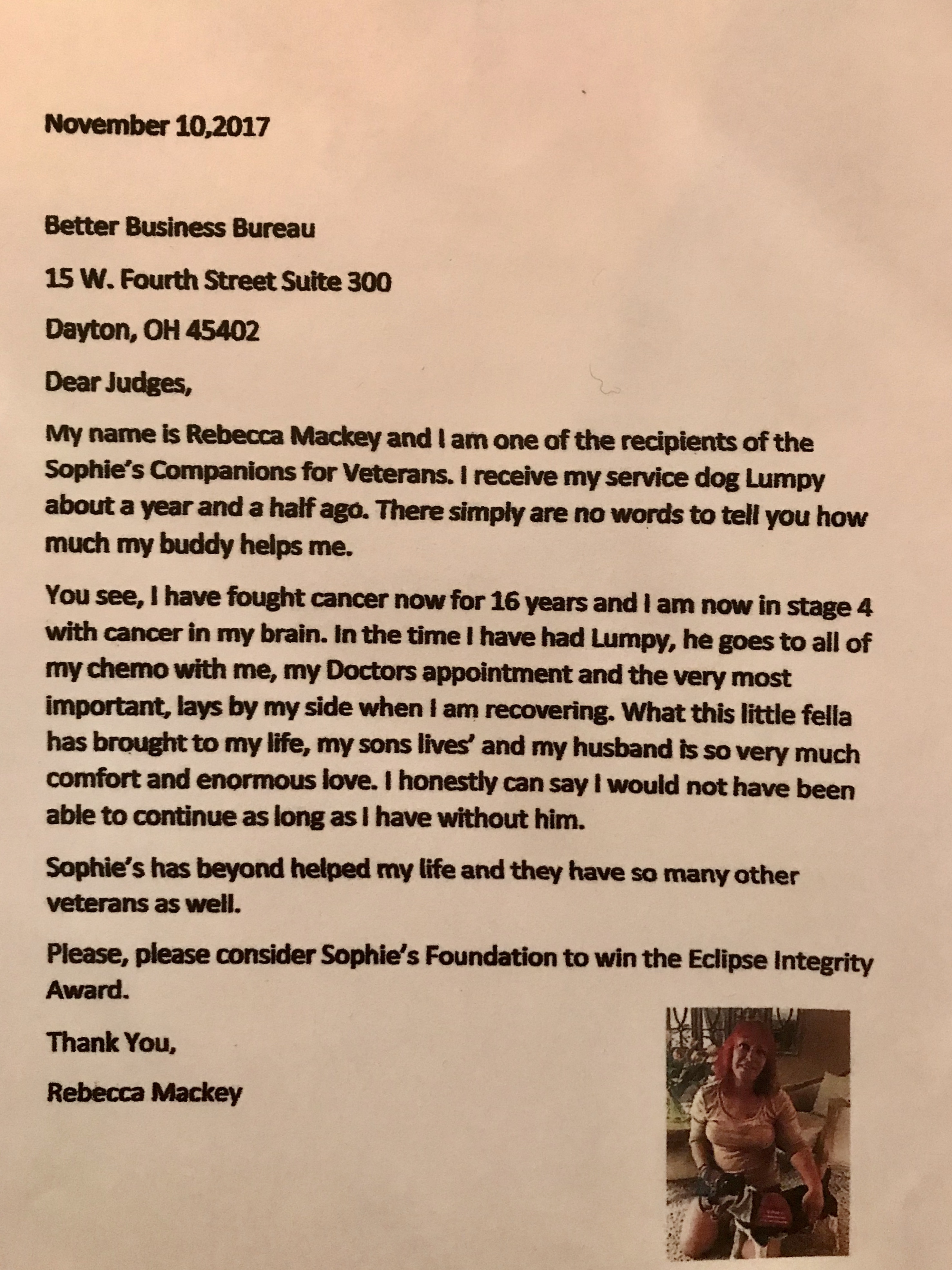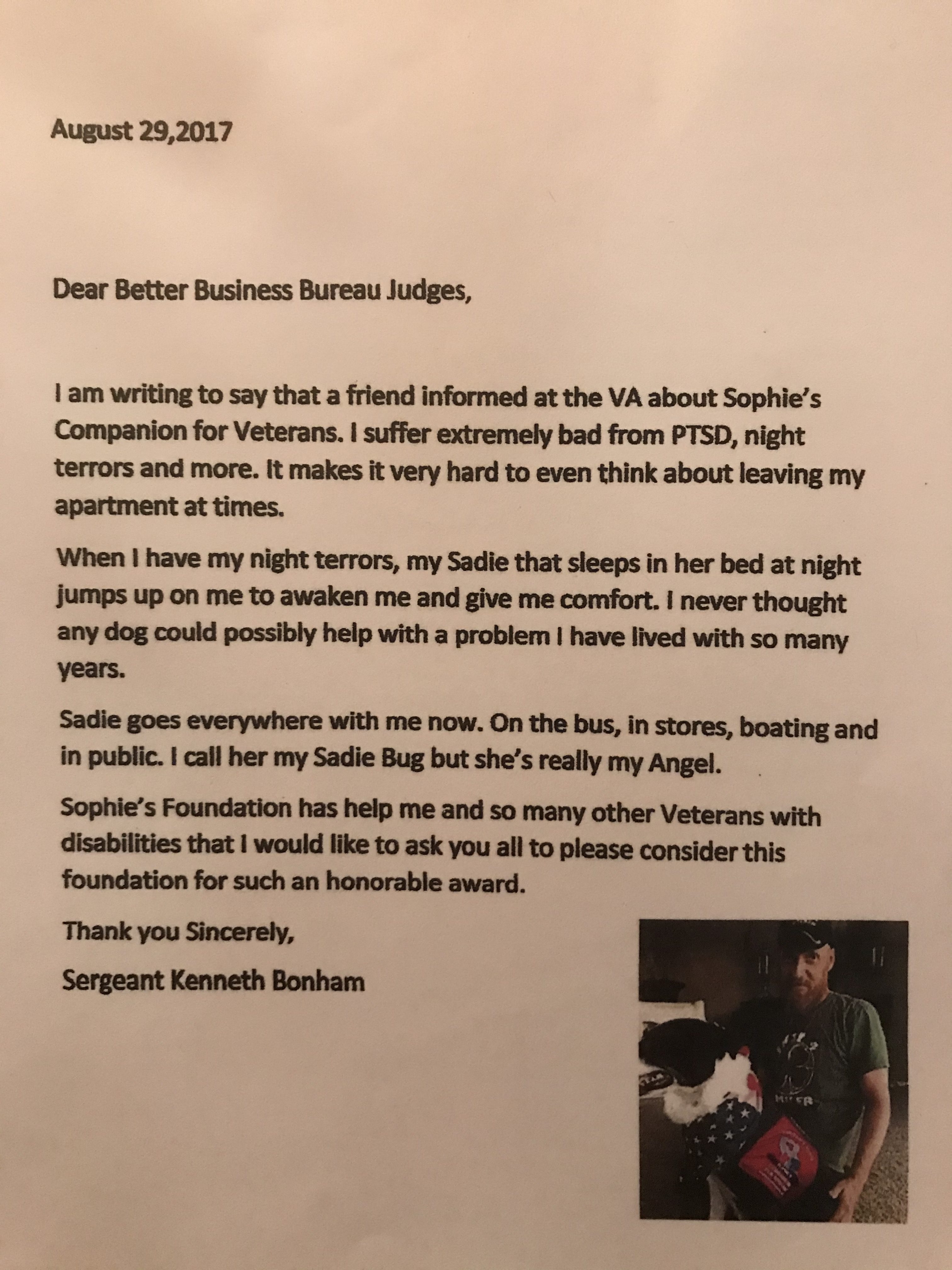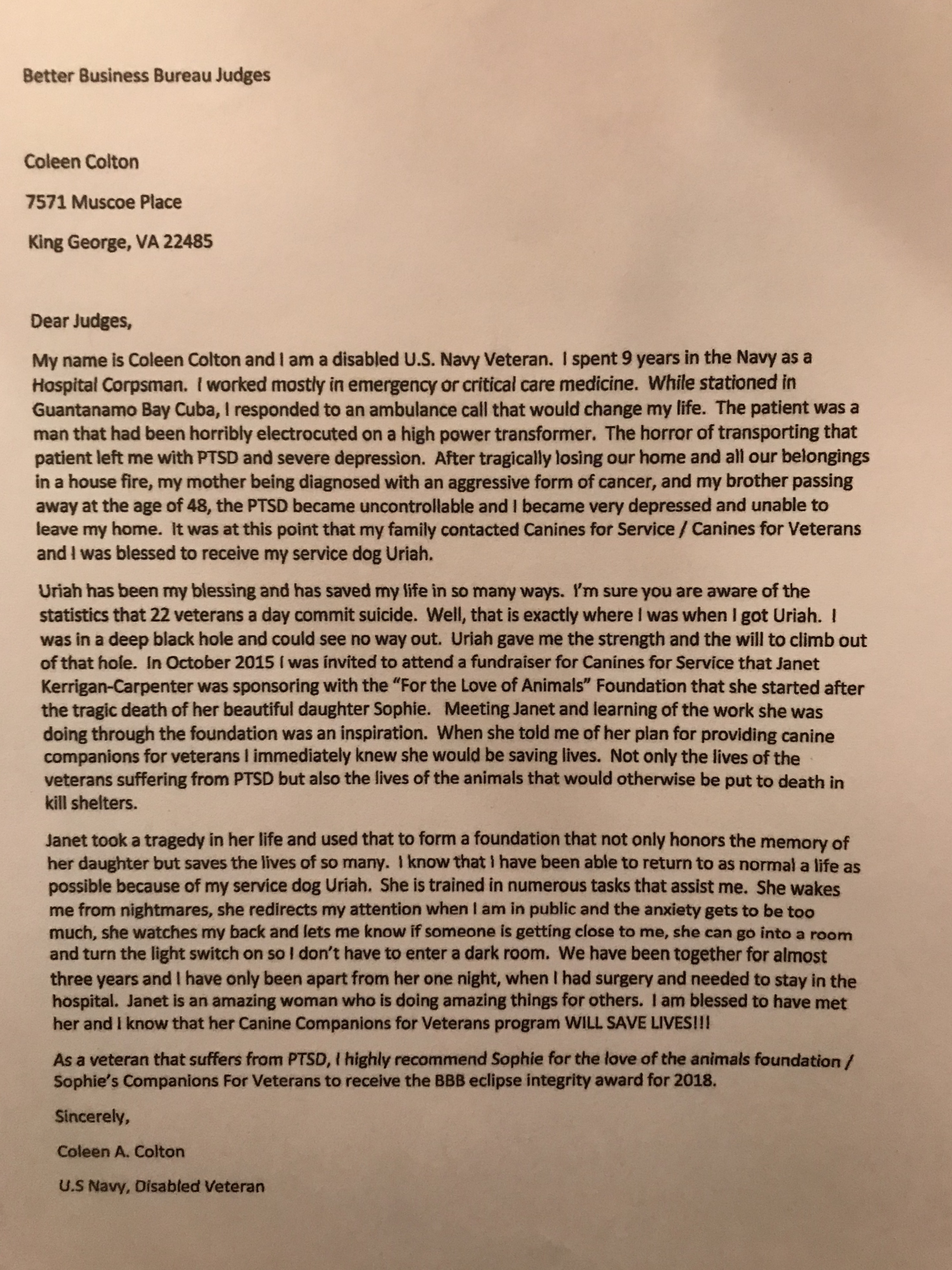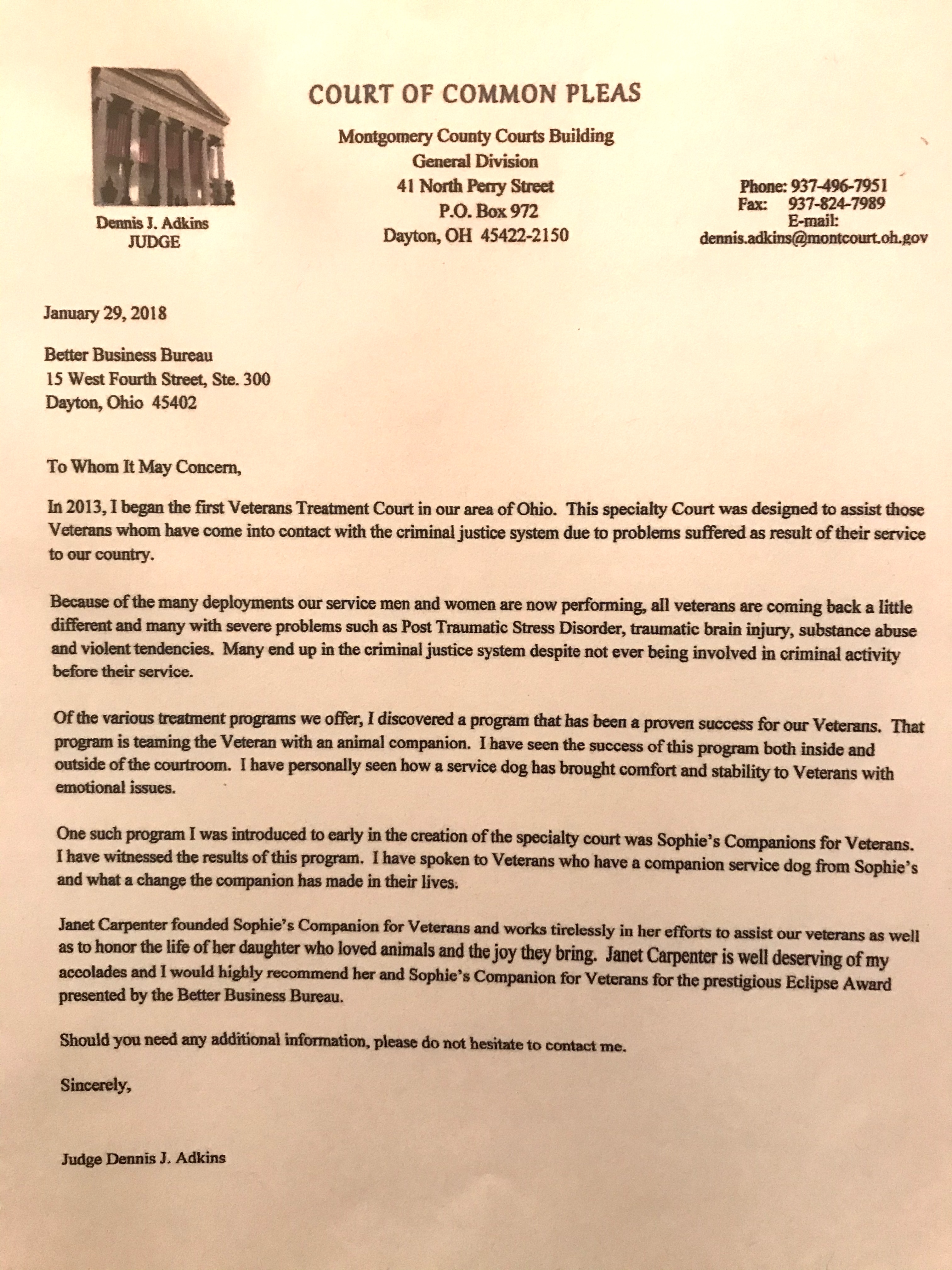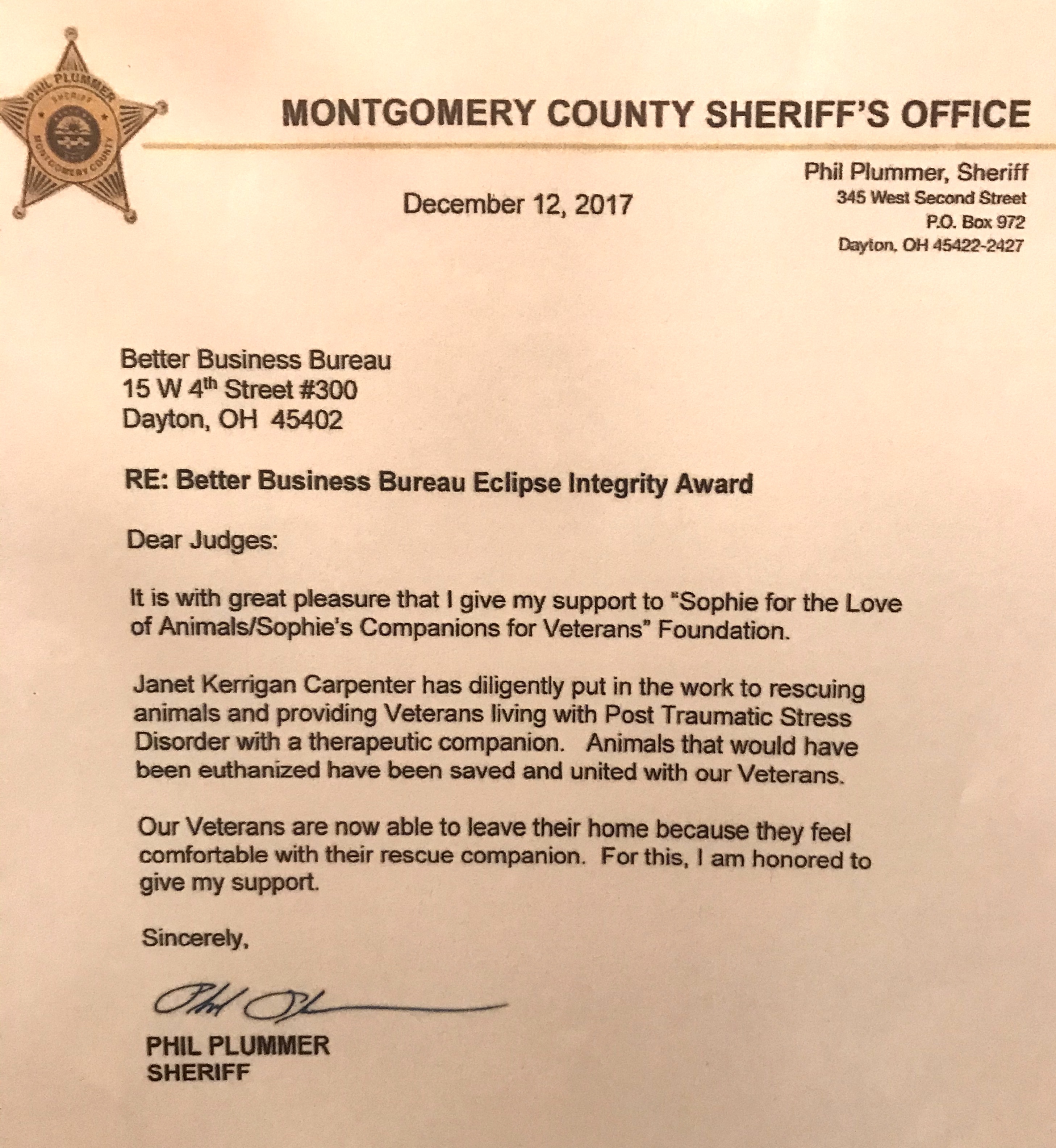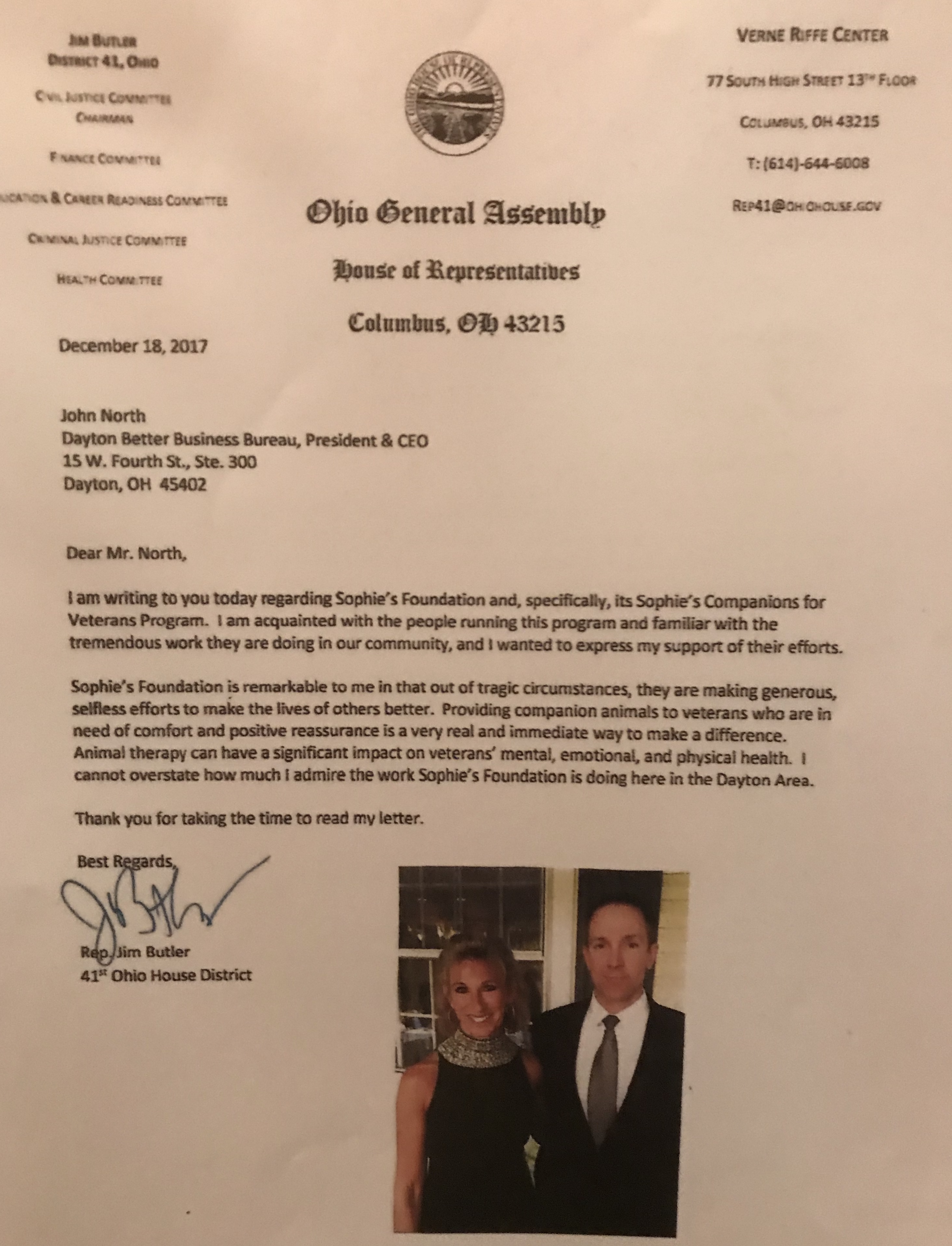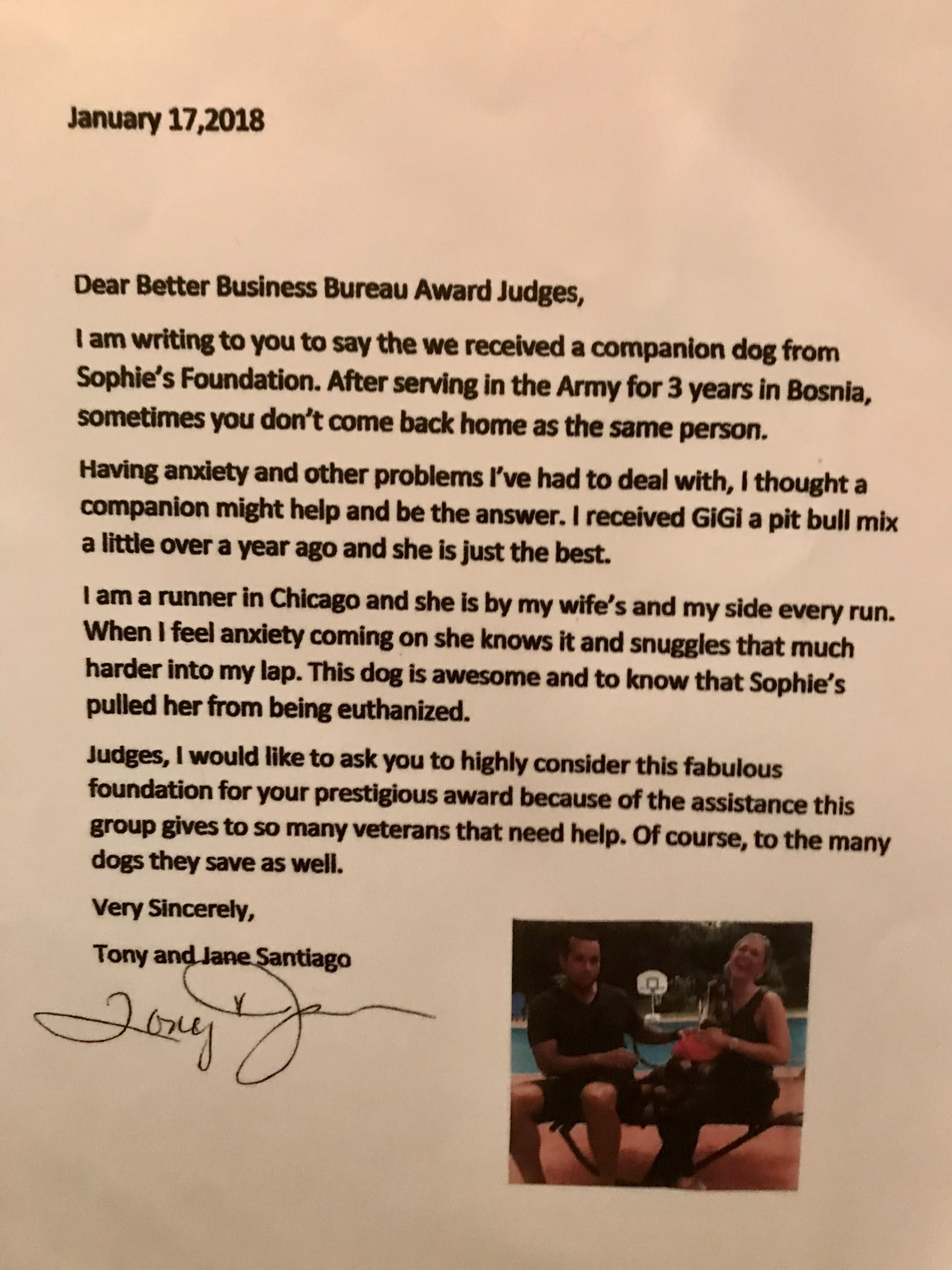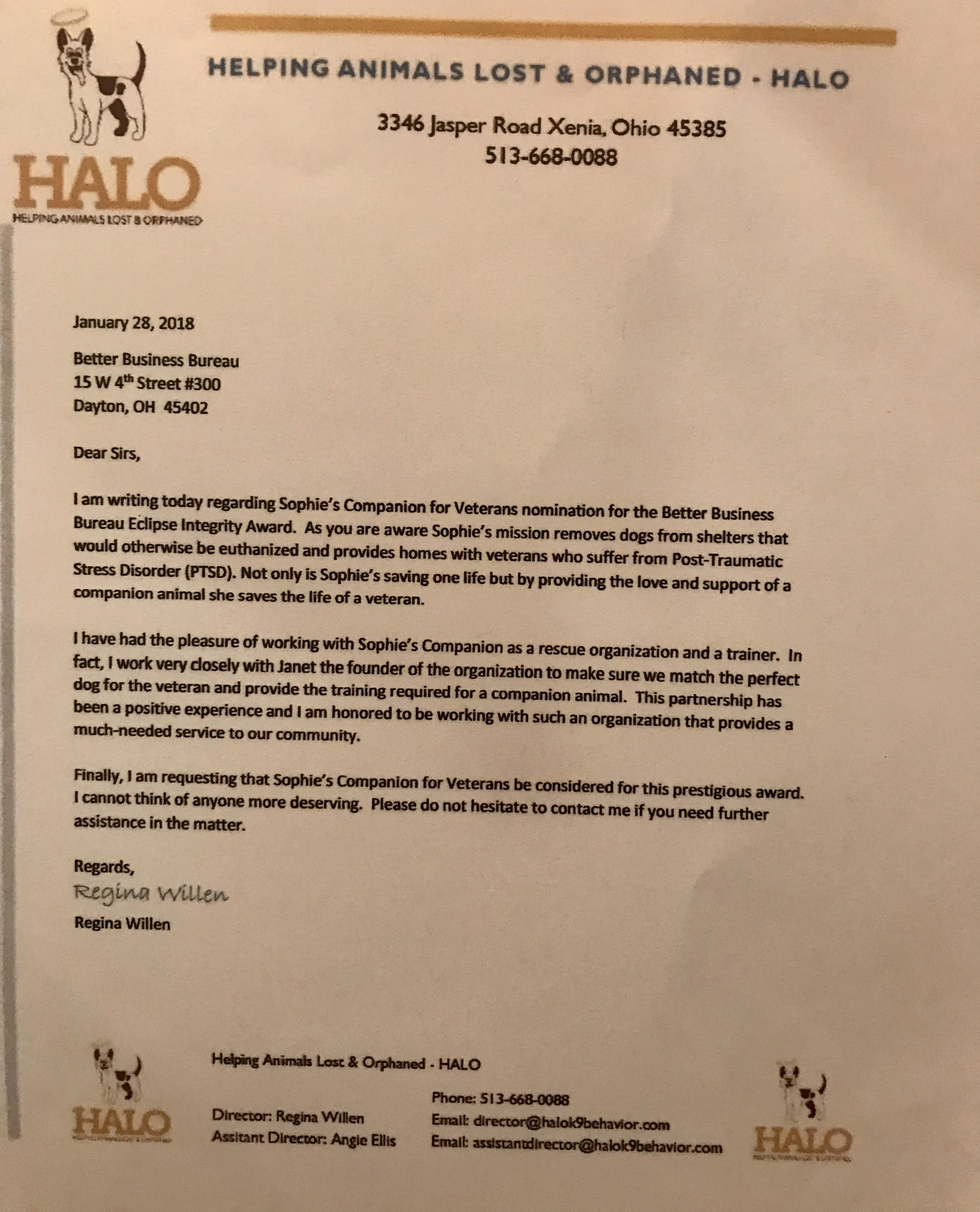 *Thank Yous and Testimonials*
This is why we appreciate your donations
Thank you so much for the kind donation of 4 dog beds for service and therapy animals staying with our guest in the St. Vincent de Paul Gateway Shelters. Now they can sleep on a nice cozy cot instead of the floor.
We are honored to have you support and partner in our mission.
Sincerely,
David Bohardt
Executive Director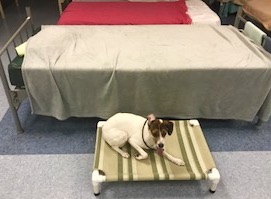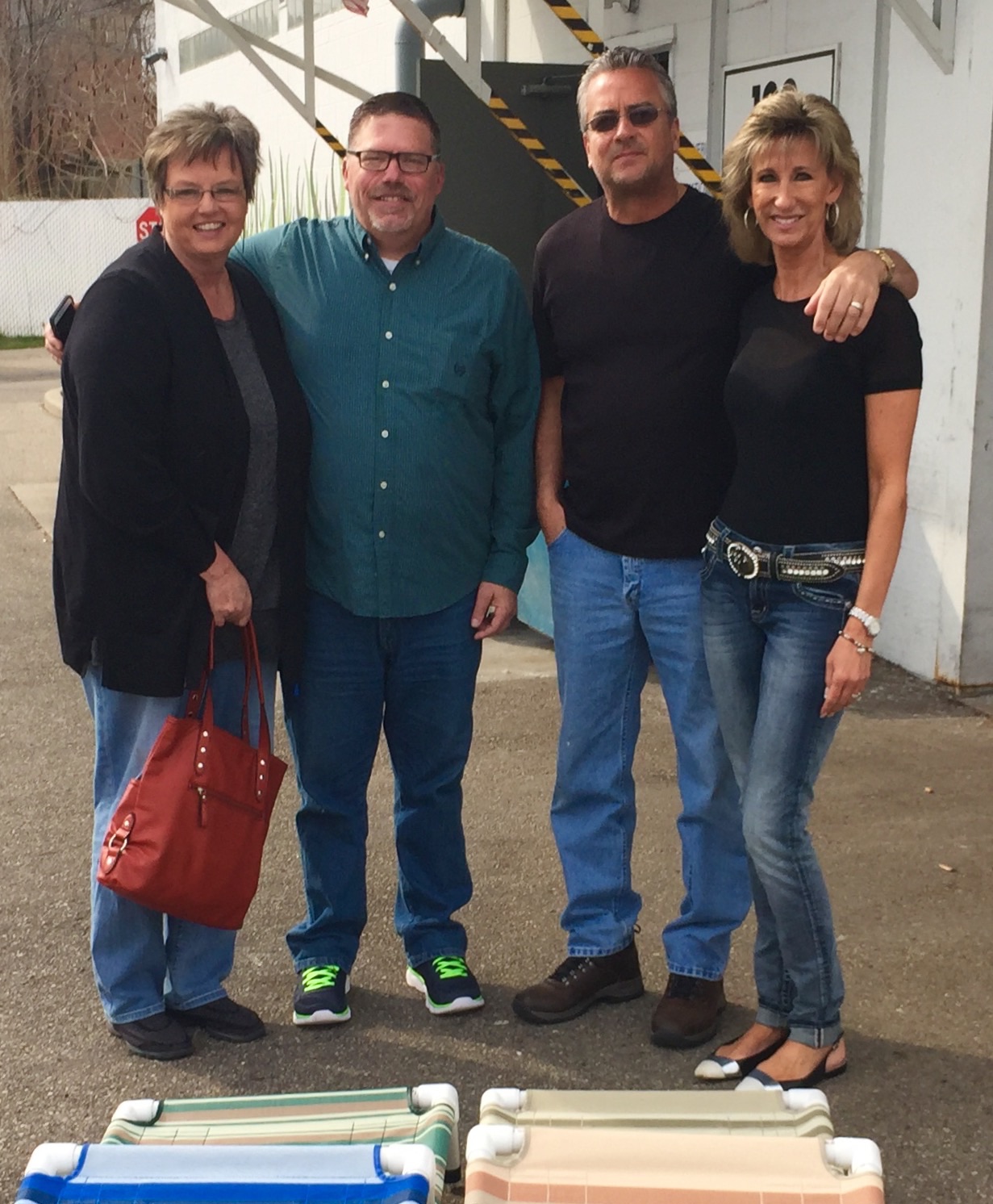 Dear Janet,
Canines for Veterans want to say "Compelling" is how I describe your donation. Your generous gift makes it possible for us to change the lives of veterans who sustain injuries while serving our country and now rely on a Service dog. Your generous support not only assisted 1 but 5 of our brave service members that were defending our freedom with a service dog. Thank you for your hard work and helping Veterans and shelter dogs!
God Bless You!
Rick Hairston
President & CEO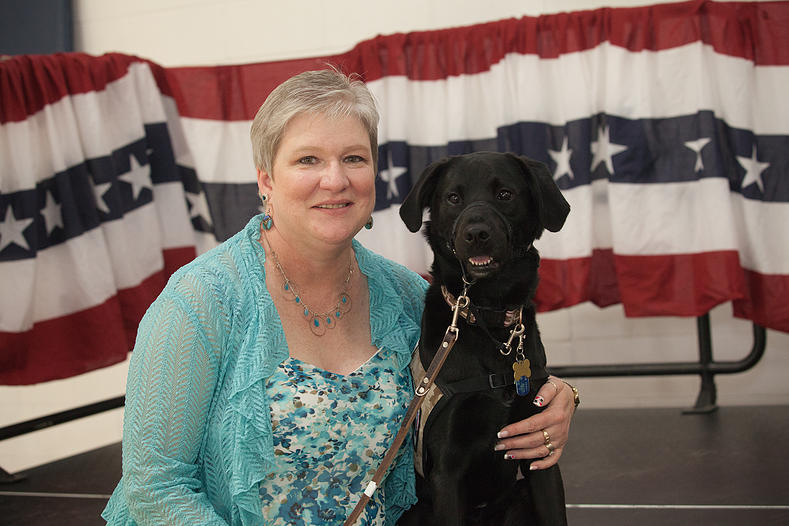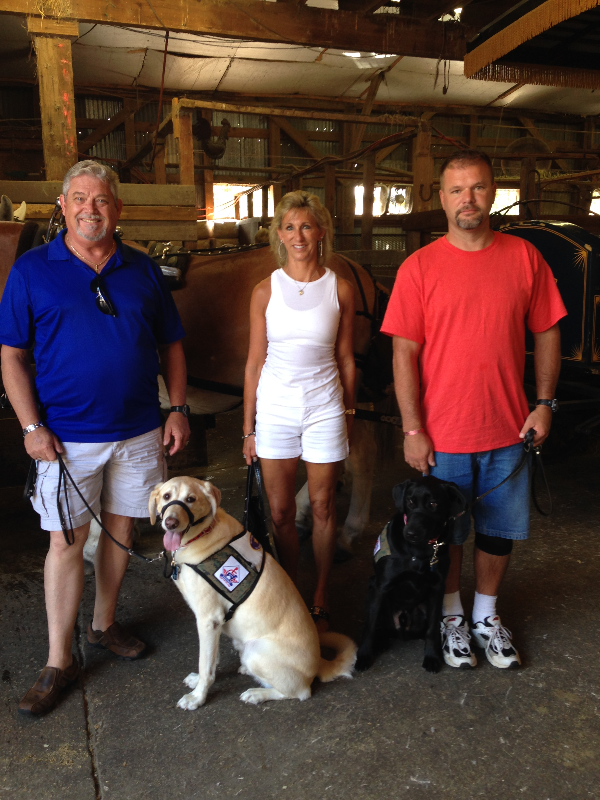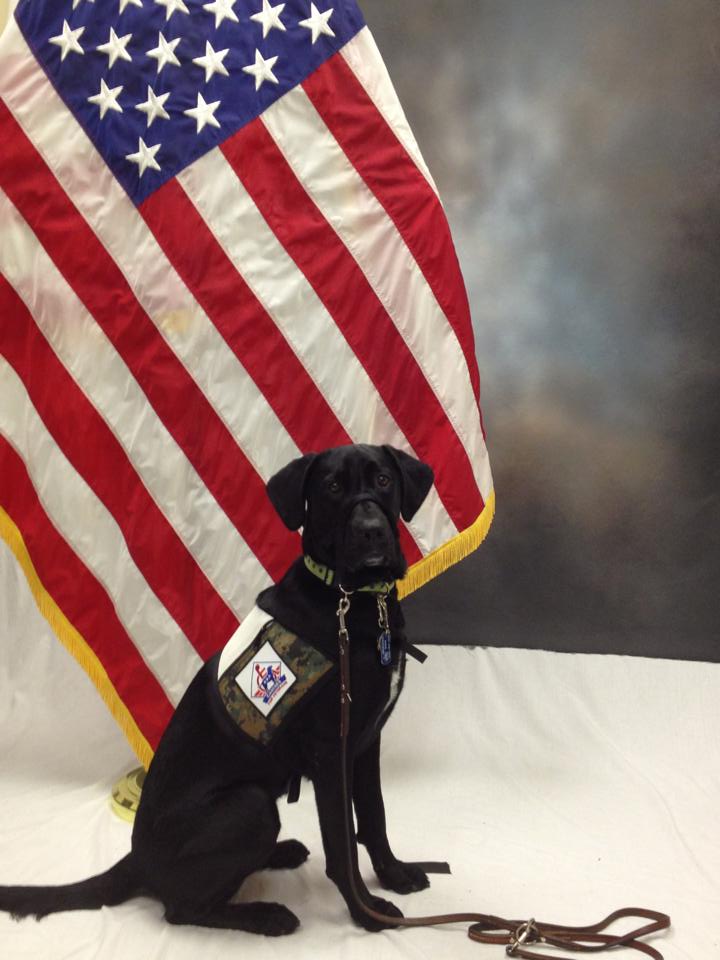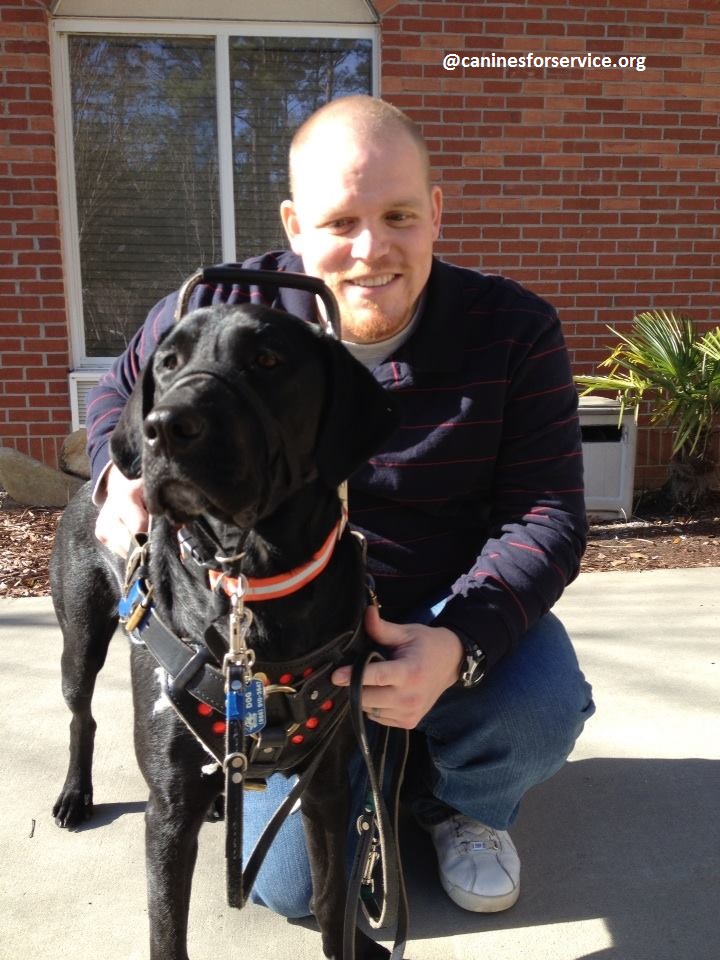 A special thank you from the pups (and kitties) here at Sacred Hearts Animal Rescue and Sanctuary. Your continued support of our rescue is such a blessing to so many here. Through your first gift cards we were able to purchase vaccines, grooming supplies, bowls, collars and harnesses! With the second gift cards we bought a skid (and some extra) of dog food!! And we thank you for the current gift card which we will, once again, be purchasing food for the 70+ pups and the few kitties, who reside here at this time. We are so very thankful for your foundation and want you to know that you are a beautiful blessing to so many homeless animals in need. Thank you again.
Mary
Sacred Hearts Animal Rescue & Sanctuary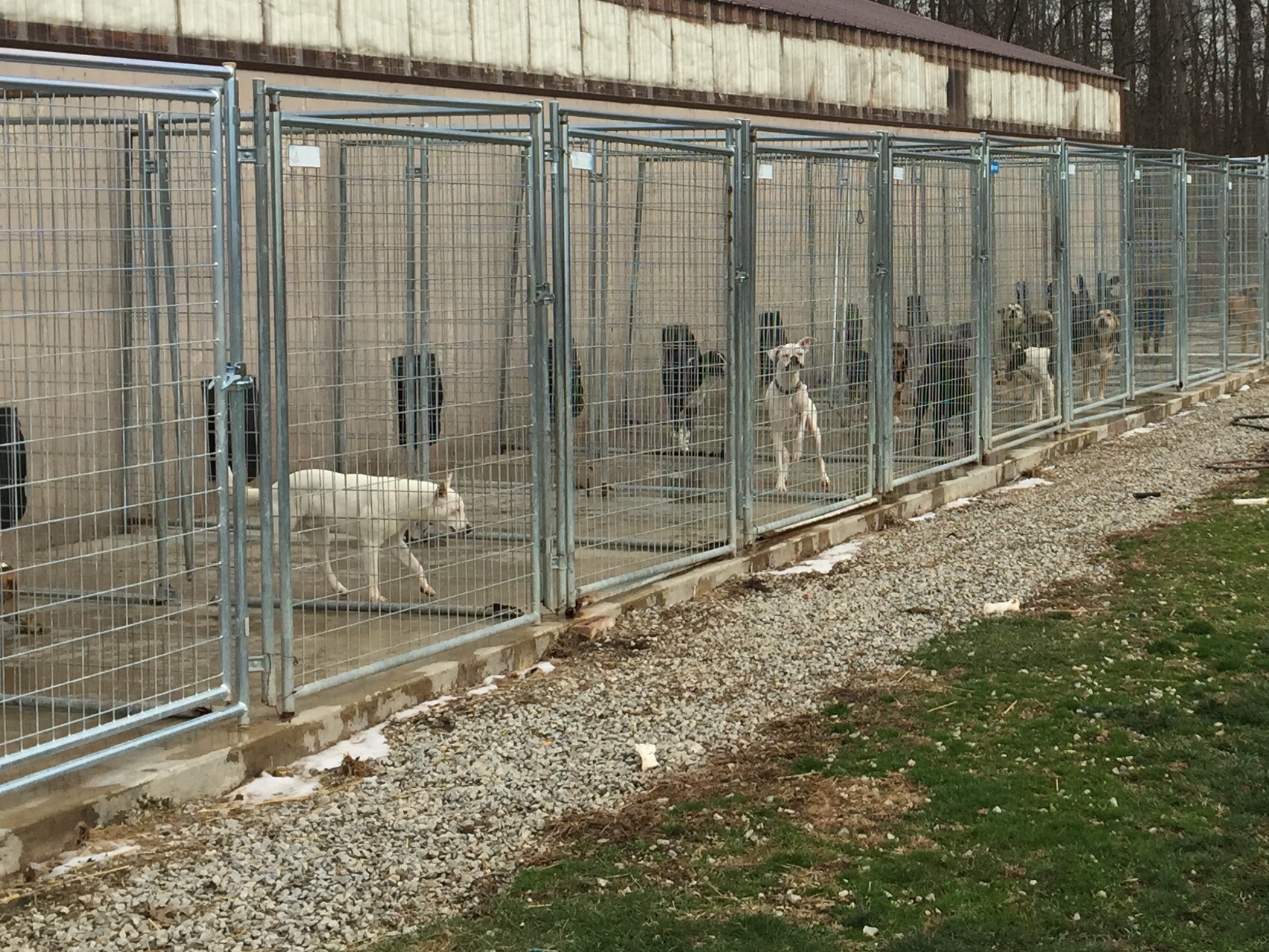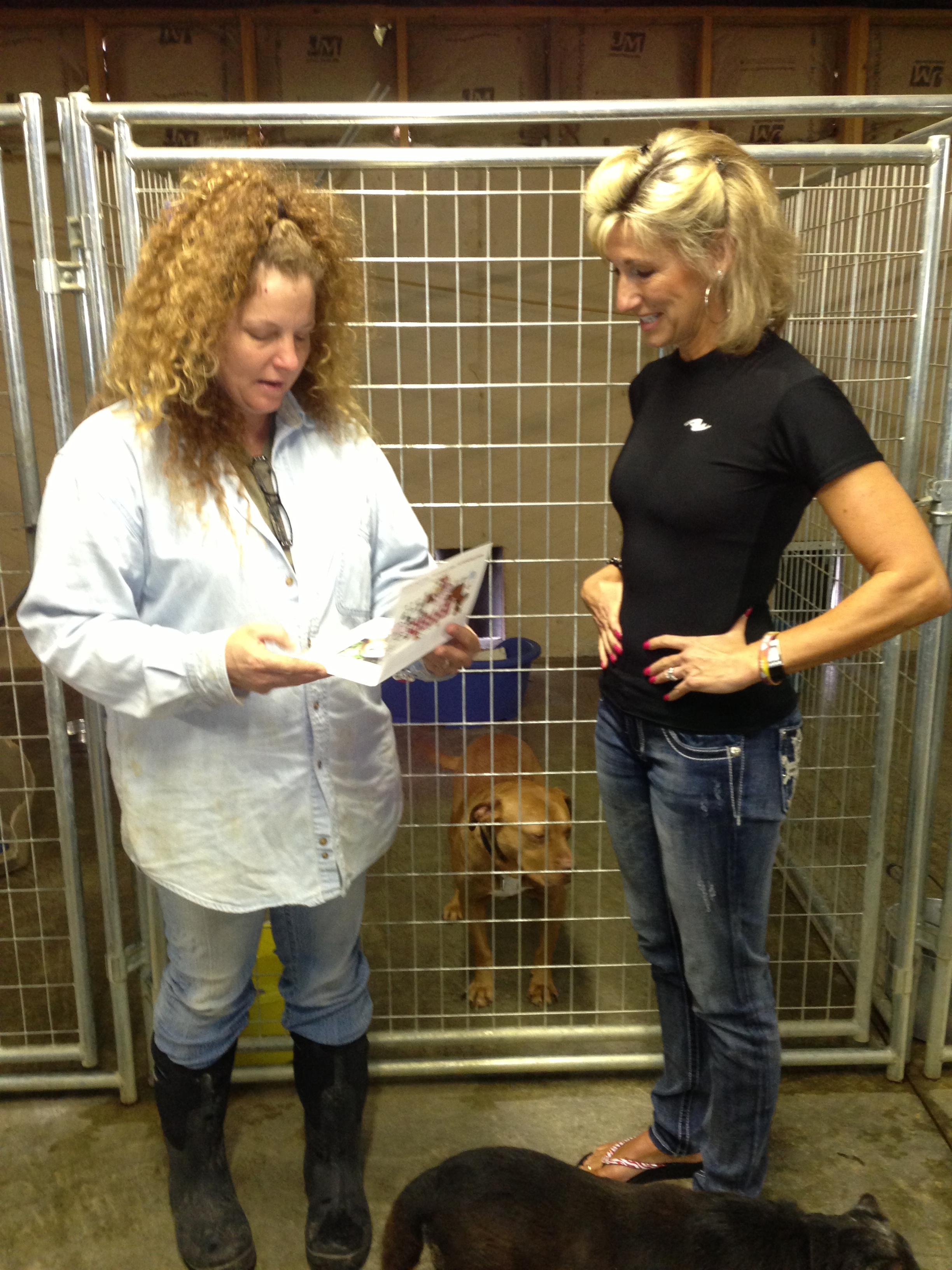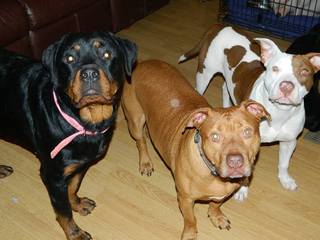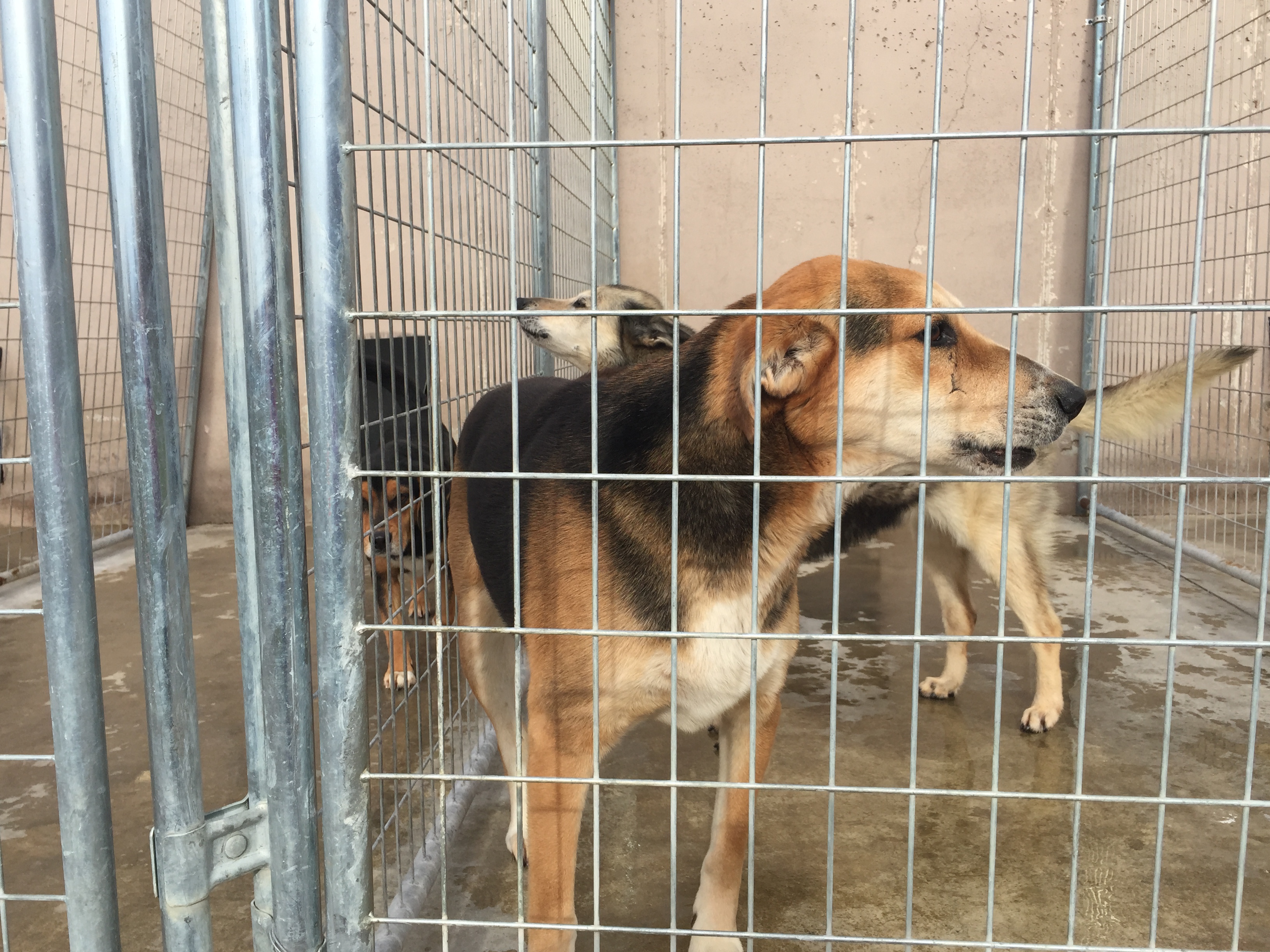 The proceeds from the Sophie Kerrigan For the Love of Animals Gala were able to purchase new kennels and fencing for the Sacred Heart Animal Rescue, in Winchester, Ohio, which will keep 80+ animals safe while they wait for their forever homes.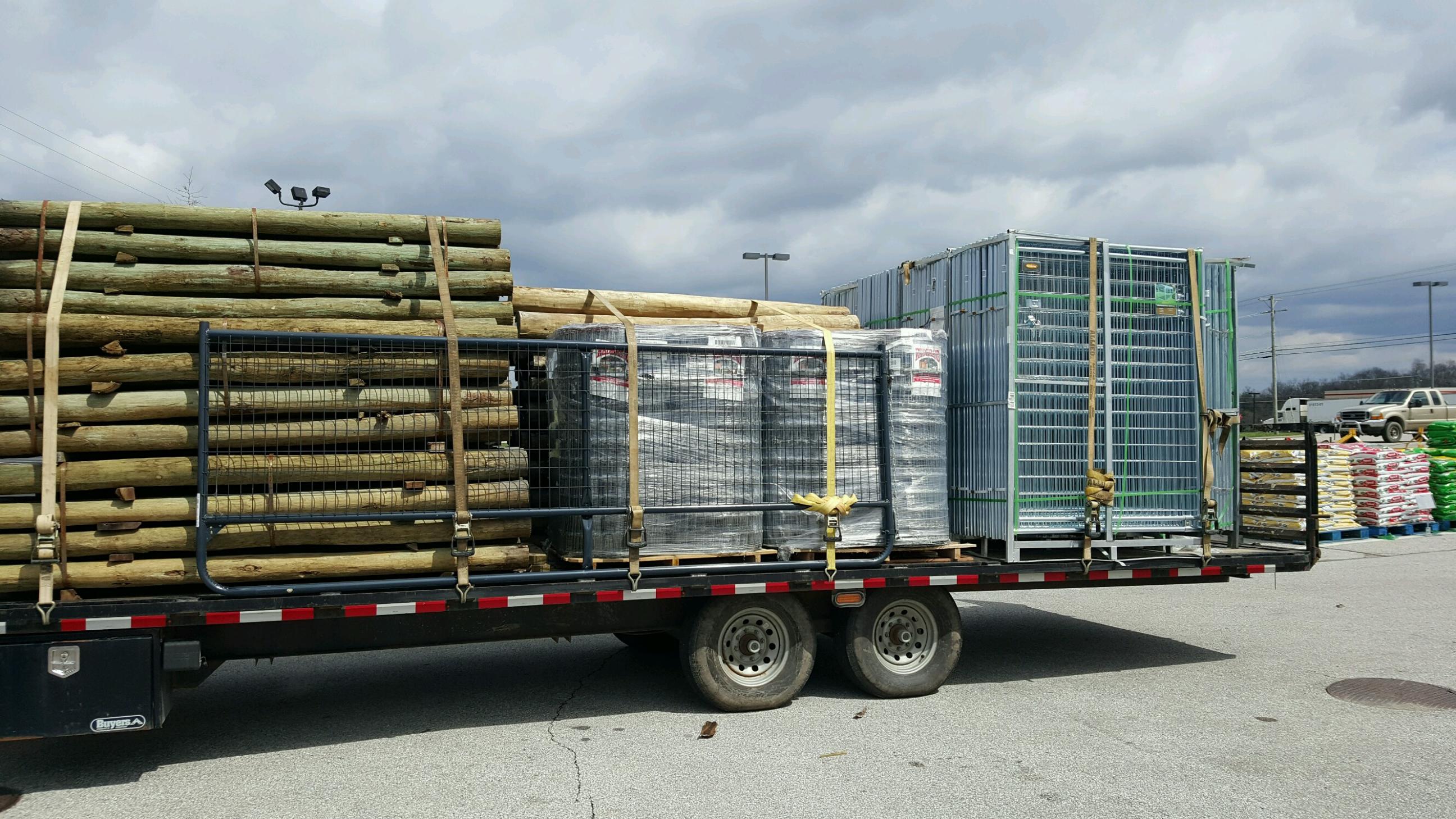 Our 5k in June raised money to purchase a vest for K9 Officer Fussia. Her handler, Corporal John Grehl, was very grateful for the support of everyone who supported this event so K9 Fussia could protected on duty.
"This is a picture of Sabina Police K9 Fussia and Myself, Corpporal John Grehl. K9 Fussia, has been with our department since July 28, 2015. She is a Narcotics K9 and also does Article Searches for missing items, such as a bullet, clothing, etc. that could be left at a scene. Since we have been on the road, K9 Fussia has been unprotected without a vest. If the opportunity would have arose that she was to be part of a SWAT situation or a Raid, she would have been unprotected. K9 Fussia and I, along with the Sabina Police Department, would like to send a huge, THANK YOU! To the Sophie Kerrigan 'For the Love of Animals' Memorial Group and Community, for donating a K9 Vest for our precious K9 Fussia. She is now well protected and we no longer have to worry about her being stabbed or shot. Bless You, for what you do. Corporal John Gehl"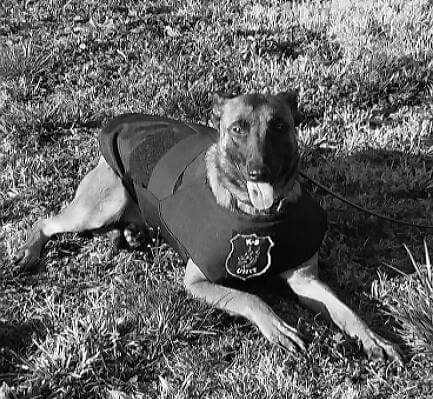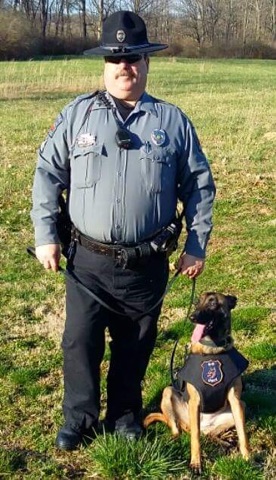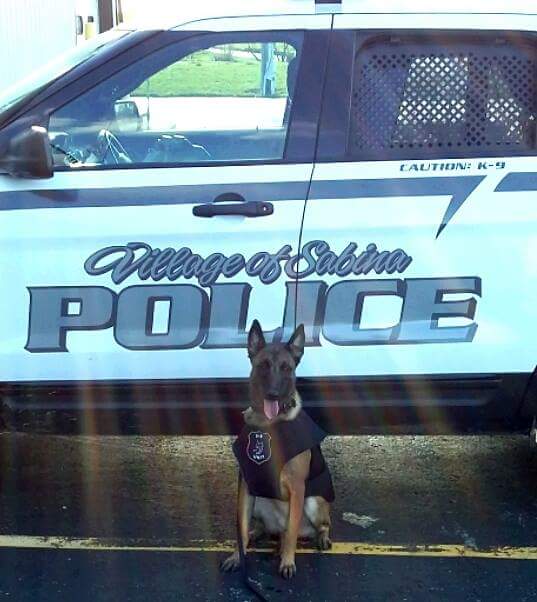 We cannot thank you enough for the very kind and generous donation that will help and improve the lives of many homeless pets. The support of Sophie's Animal Foundation is making it possible for homeless pets to find their forever homes.
Most Sincerely,
Pets Without Parents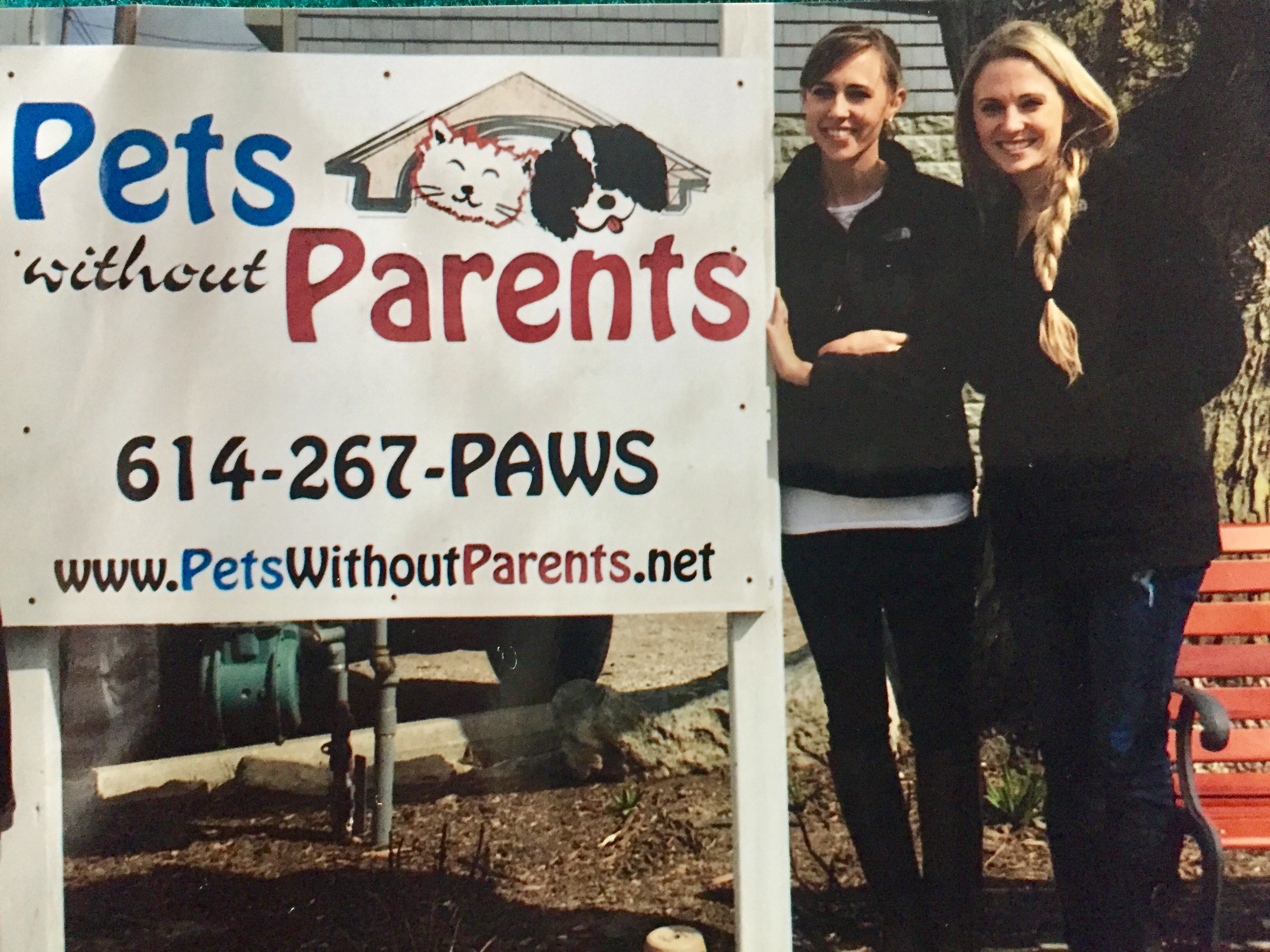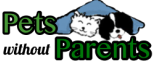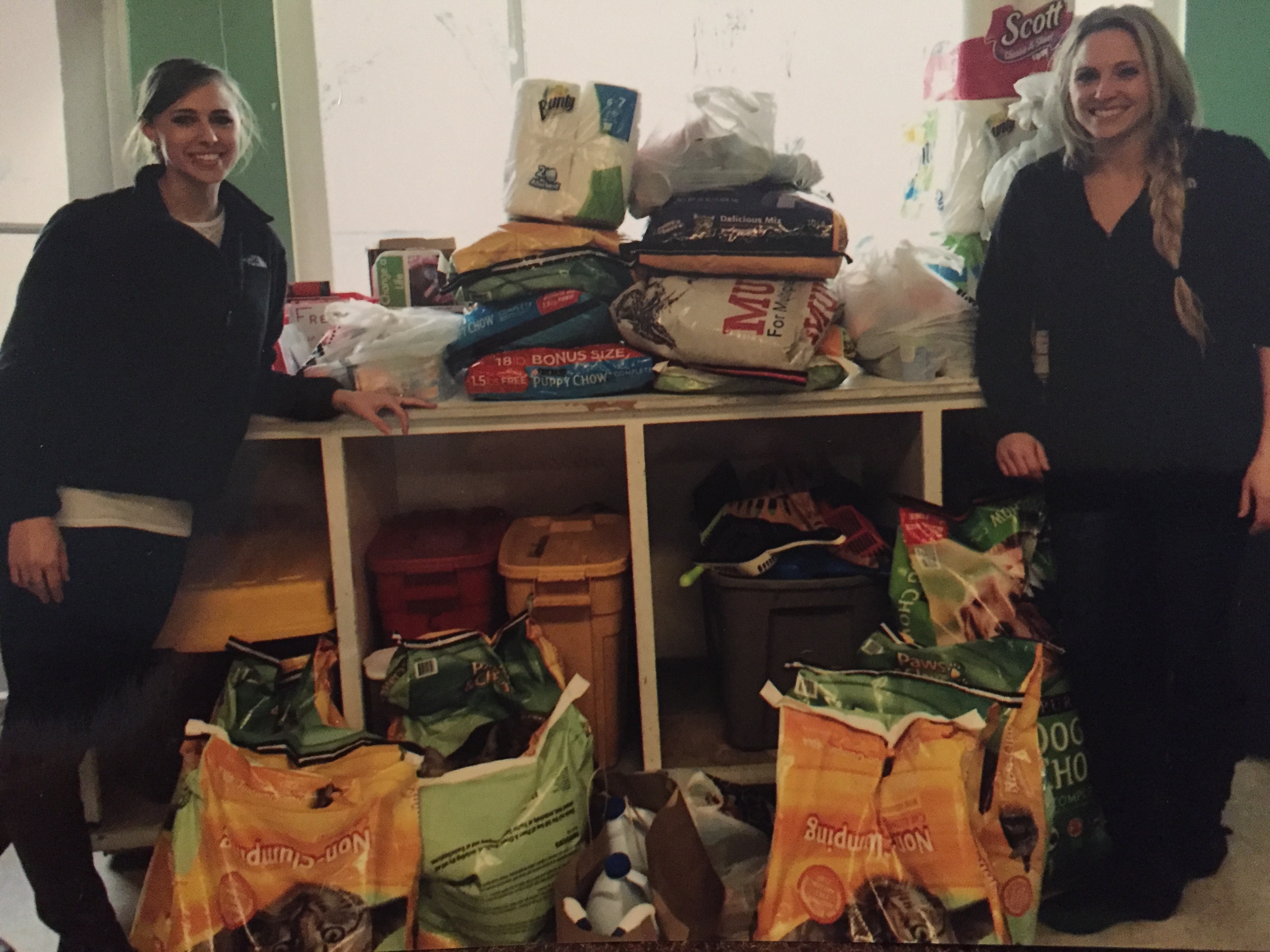 All of us at Paws and Prayers would like to extend our deepest sympathies on the loss of your beautiful daughter Sophie. What a truly special way to honor her memory by setting up a Foundation! We are moved that you chose us for such a generous donation, we really appreciate it. Our director will be personally making sure Sophie's memory is honored!
Sincerely,
The Paws and Prayers Family
We have had an overwhelming "baby season" this year. It points out again how grateful we are for the generous donation from Sophie's Animal Fund. We have been in a desperate need of another outdoor shelter for the wildlife to go into when they are ready. We were able to purchase the materials after we found someone to help build it. It means we can accept more animals in need now. Thank you to Sophie's family for honoring her this way. It means so much to the animals and us to be able to help them.
Thank you,
Lynn and Jim (Licensed Wildlife Handlers)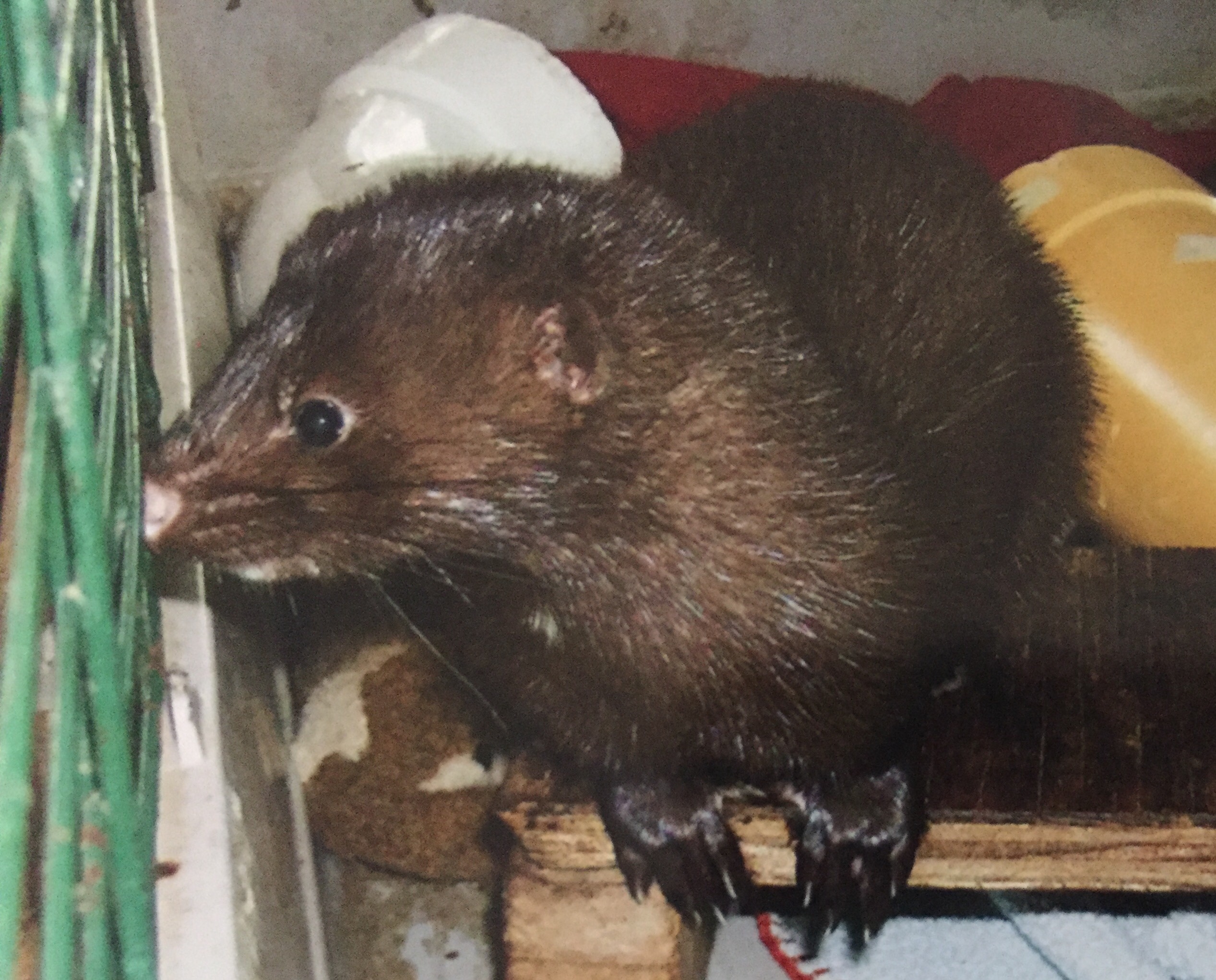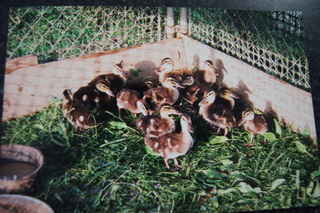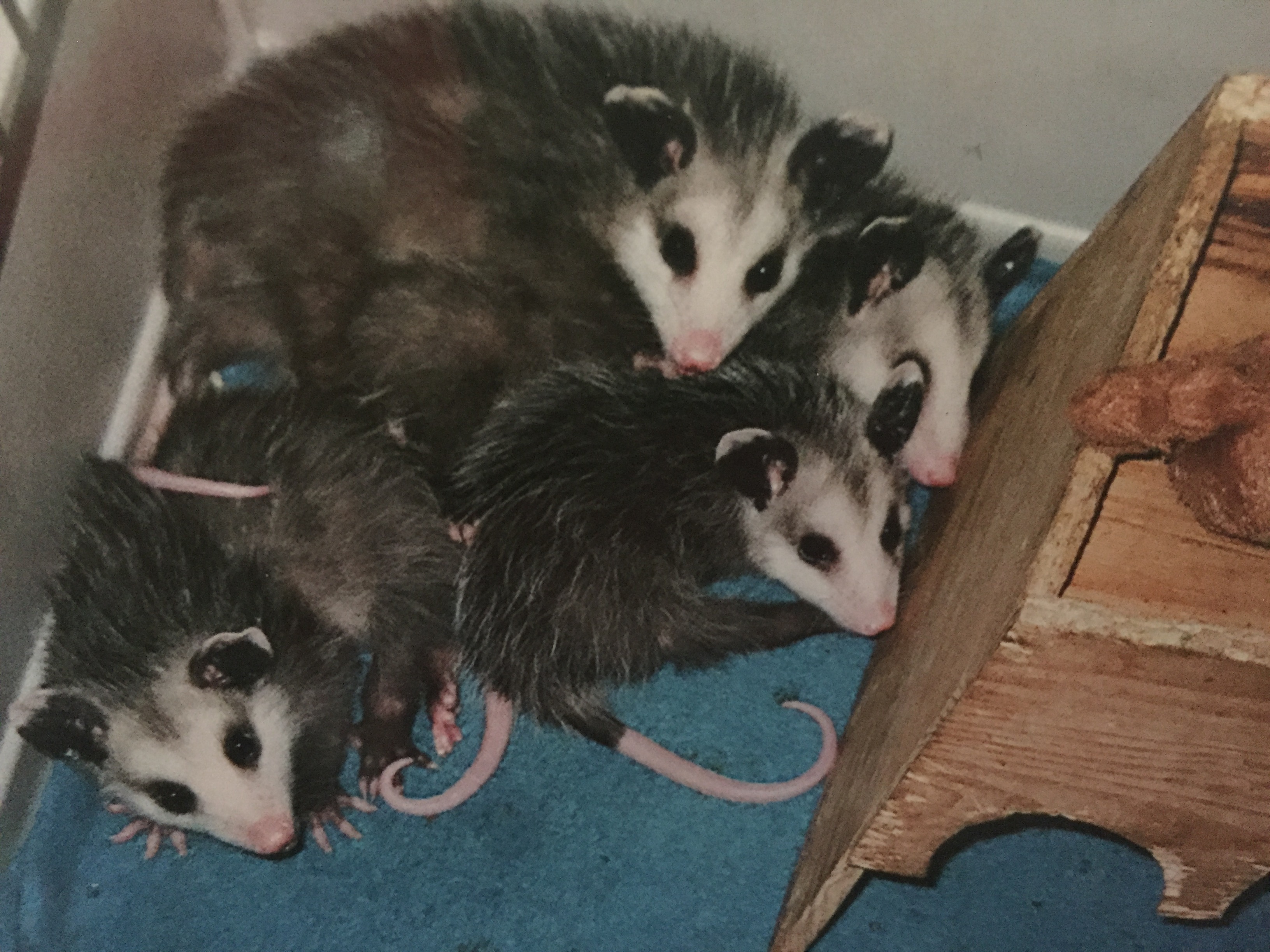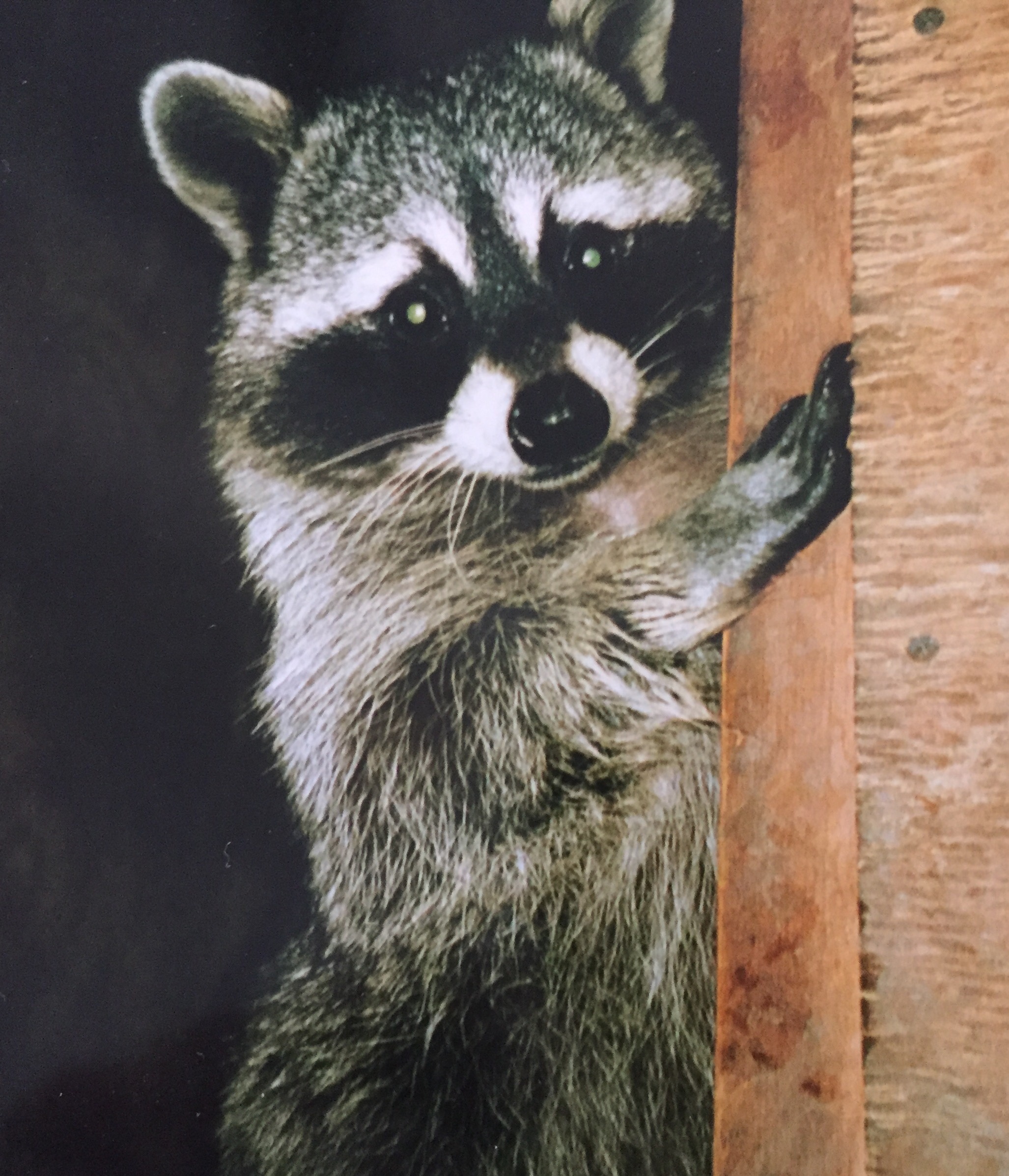 We would like to express our sincere gratitude for your recent gift to SICSA. Your contribution comes at a critical time, when countless stray, unwanted, or abandoned dogs and cats are in need of nutritious food, quality vet care, and most importantly, love and attention. SISCA not only strives to provide for the immediate needs of these dogs and cats, but also to ultimately unite them with individuals and families from our community eager to provide for them loving Forever Homes.
We are grateful that, despite the wide array of organizations and causes from which to choose, you selected SISCA for your contribution. We thank you for supporting our efforts as we strive to enrich the lives of companion animals – and people – in our community.
With gratitude,
Nora L. Vondrell
Executive Director
The Society for the Improvement of Conditions for Stray Animals

On behalf of the Board of Trustees, staff and animals of the Humane Society of Greater Dayton, we would like to thank you for your donation. It will be used for Angel's veterinary expense and surgery.
**** We would like to say that the Humane Society is a Proud Supporter of the Sophie Kerrigan "For the Love of Animals" Foundation. This Foundation is aligned closely with the Humane Society's mission of "building loving relationships between people and pets." We are proud to partner with this Foundation that chooses to aid in our mission and our cause.
Sincerely,
Brian Weltge
Executive Director
Humane Society of Greater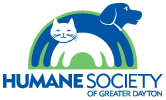 The Second Chance Rescue would sincerely like to thank your foundation with your donation in aiding in little Minis medical needs. We know Sophie held a special place for him in her heart. Mini Cooper was rescued from a pet store when he was only a few months old. He was about to be euthanized at the time we took him in.
He was euthanized at the young age of 1 1/2 due to severe disabilities, but not before he was loved and cherished by all who met him, including Sophie. It is with great peace that we believe our Mini Cooper is now with Sophie, and he has someone as wonderful as her to look out for him.
From the bottom of our hearts, we thank the Sophie Kerrigan For the Love of Animals Foundation.
Sincerely,
Sue Rancurello, DVM
Second Chance Rescue