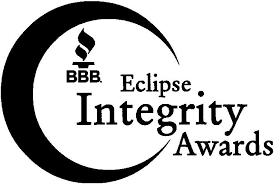 "Sophie's Companion's for Veterans"
Every 65 minutes research shows a veteran commits suicide and 30% have considered it! Sophie's Foundation would like to thank these brave men and women for their services by bringing a companion, something positive into their lives so that they may build a trusting and lasting relationship that benefits the quality of life for both.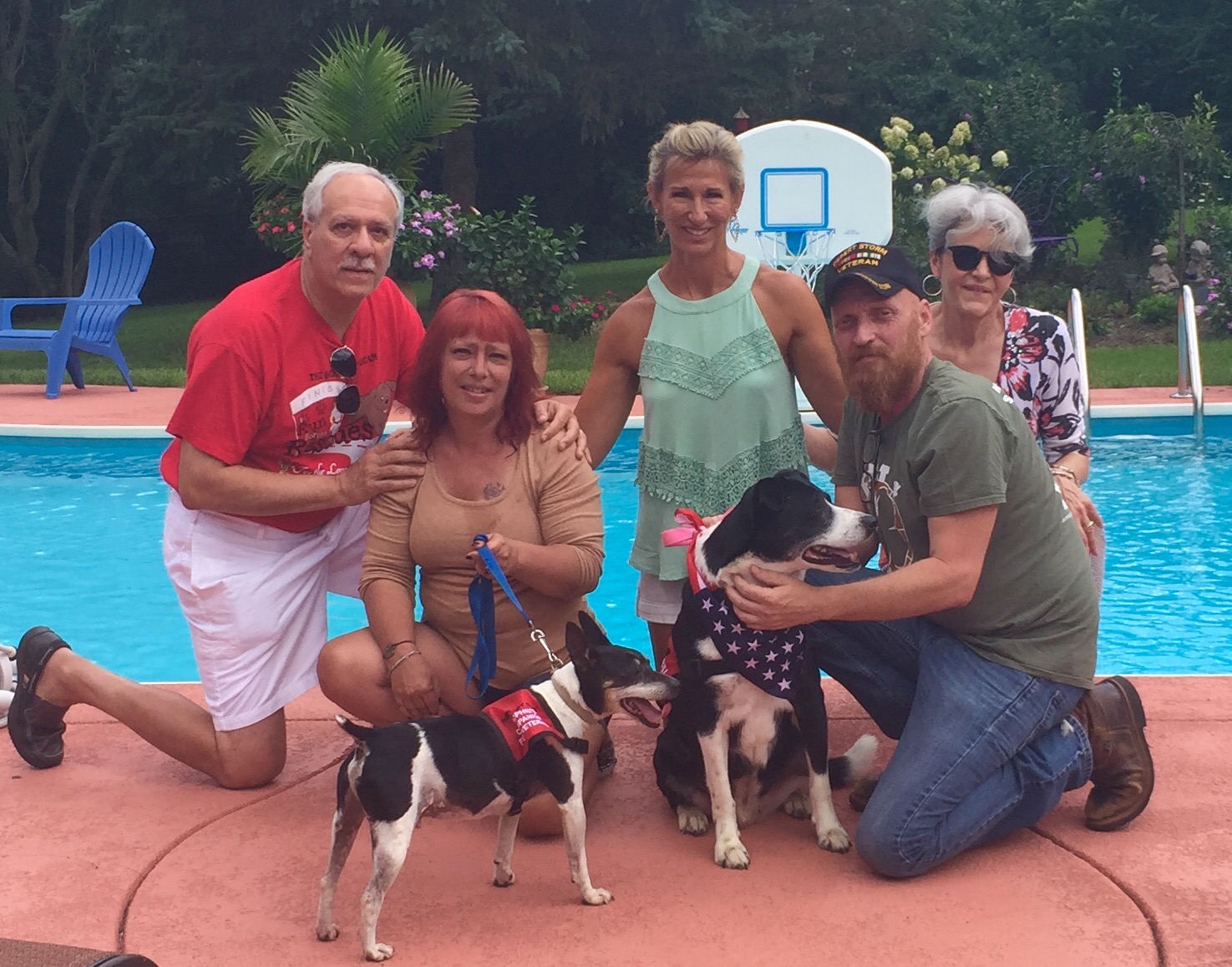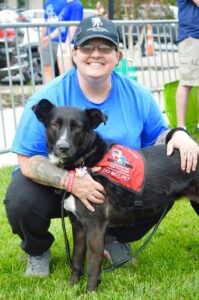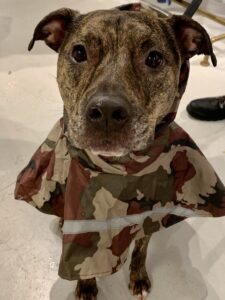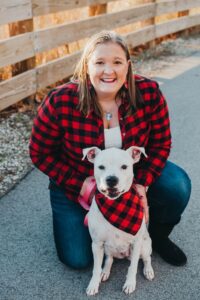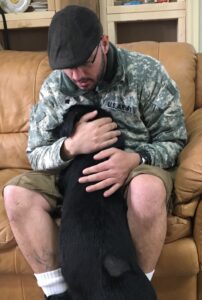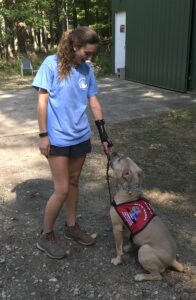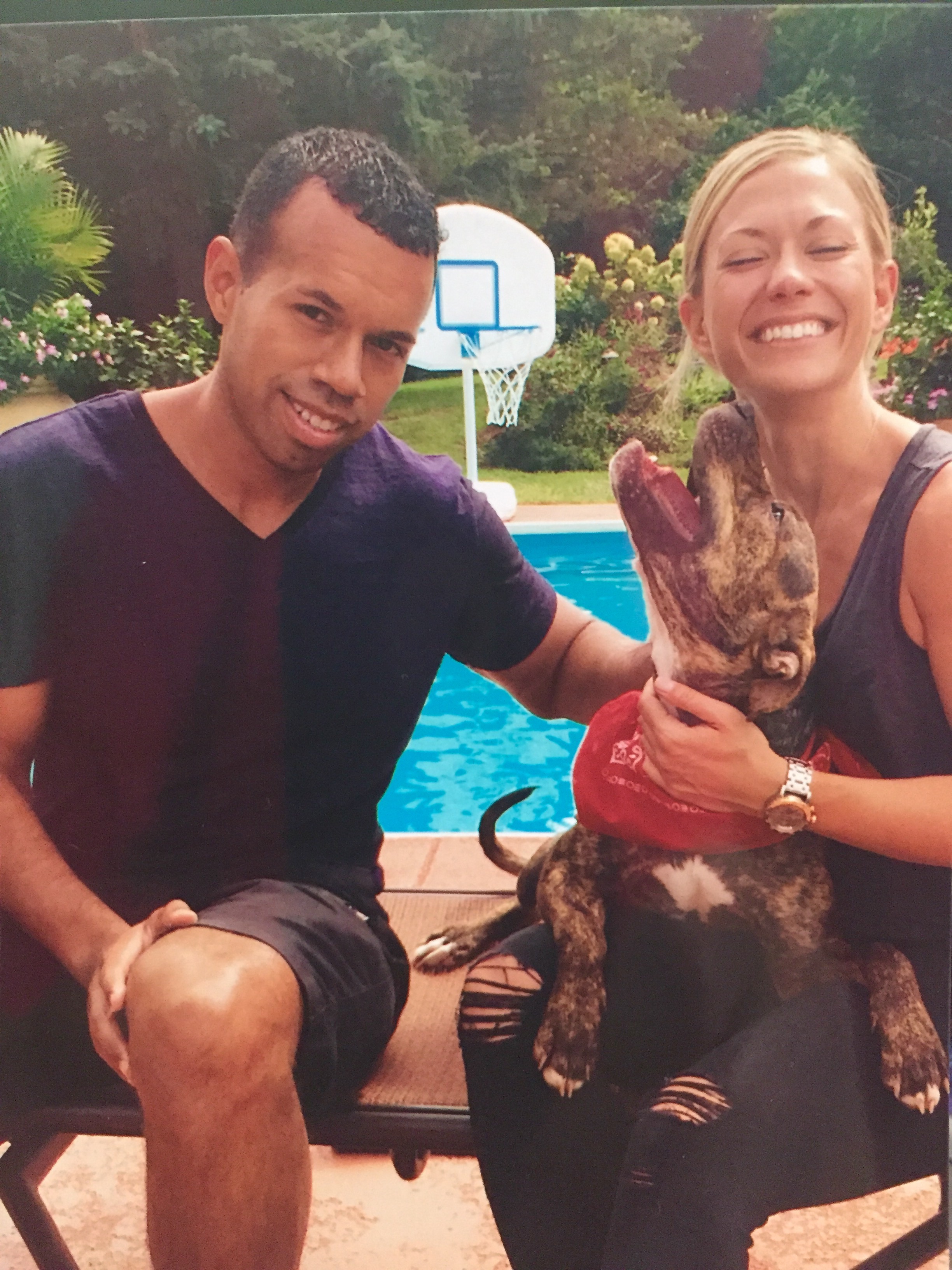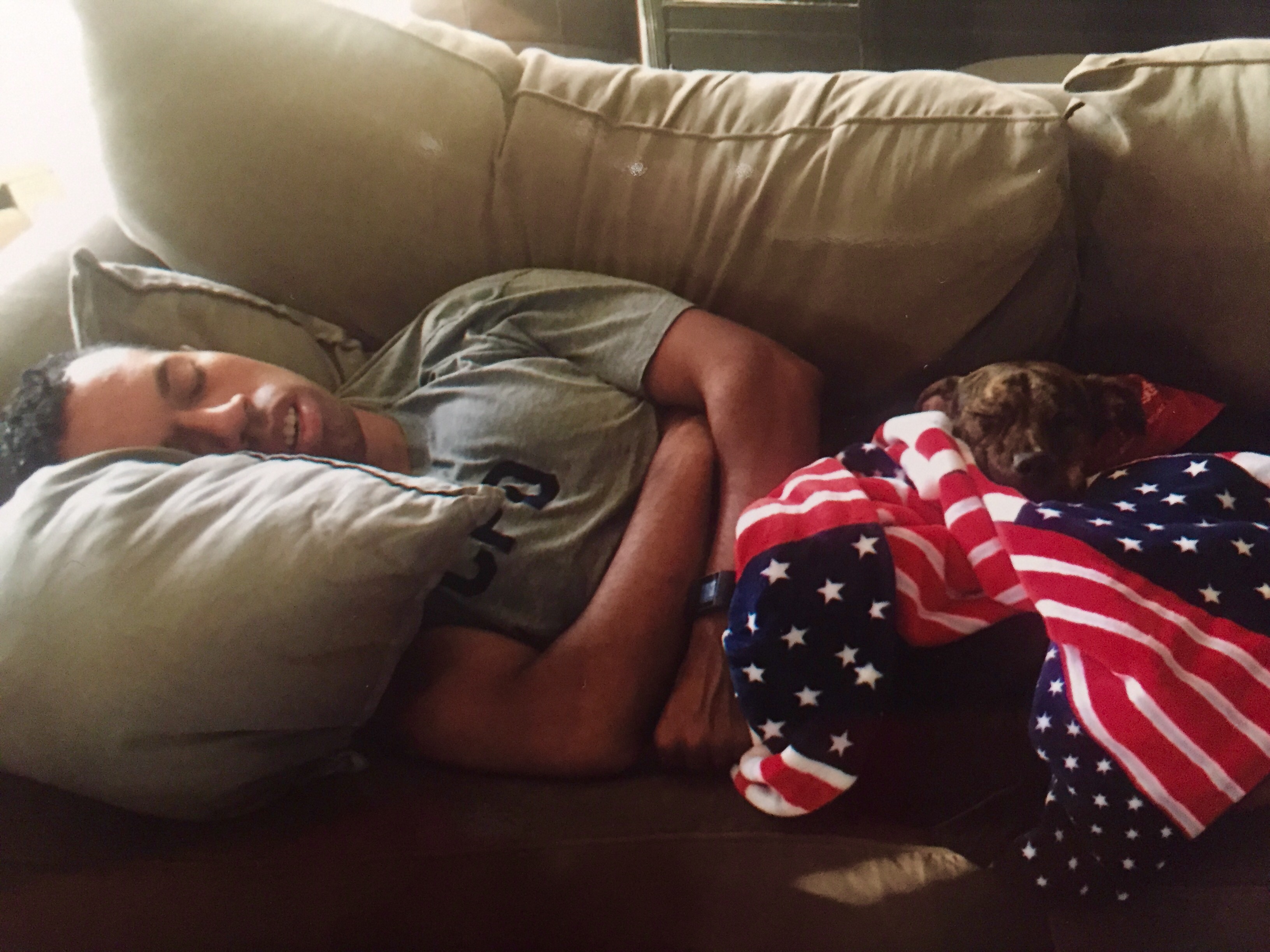 Tony is a Veteran that served in the Army 3 years. He was part of the first troops into Bosnia. Tony and Jane indicated that the former K9 Marine Handler said she is one of the Best dogs she has ever trained and seen. Gigi has added a huge amount of love, companionship and loyalty to both of our lives. We love her! Thank you Sophie's Foundation.
Jane and Tony were presented with Gigi, a Pit Bull mix we retrieved from Sacred Heart Animal Sanctuary.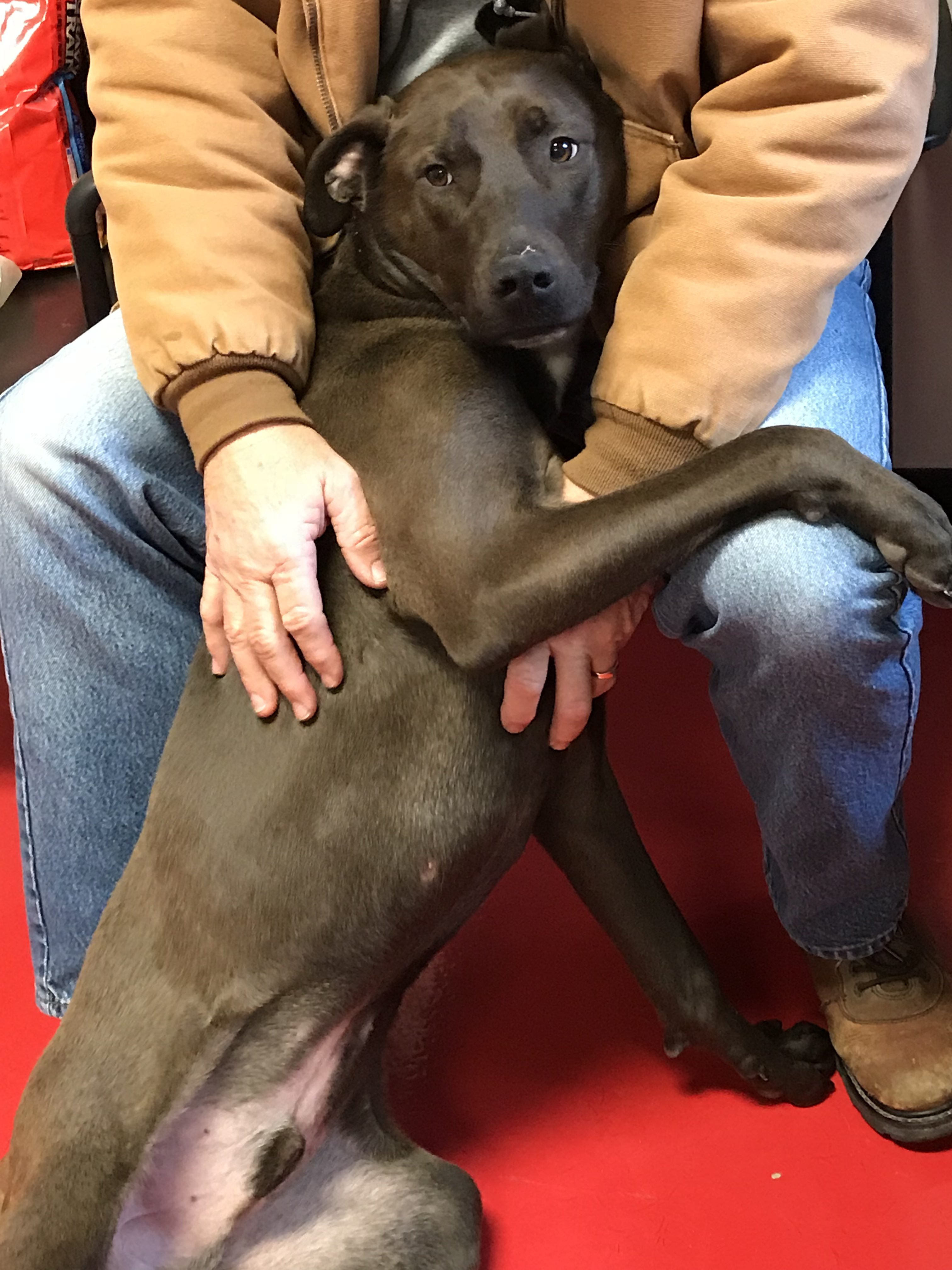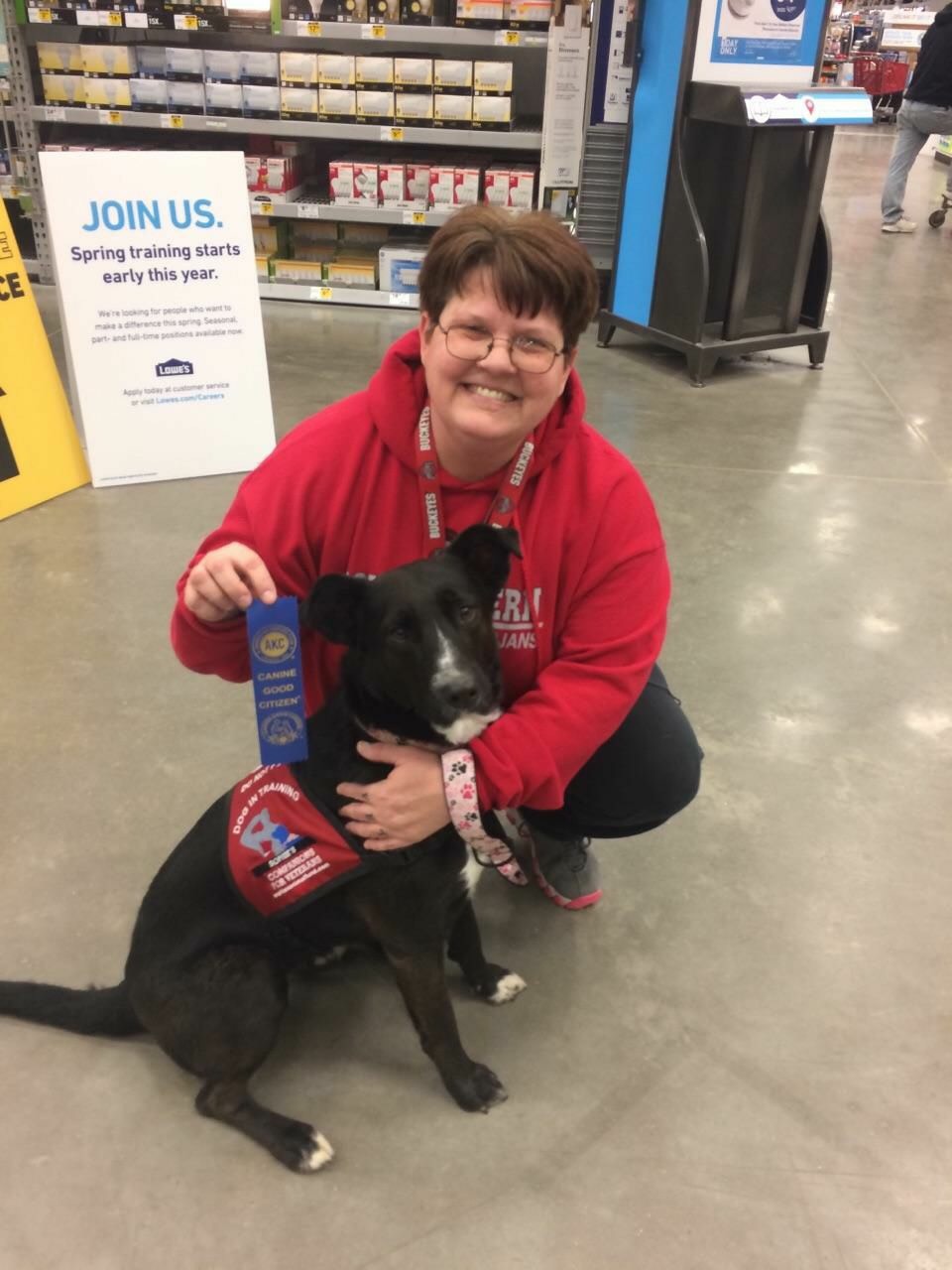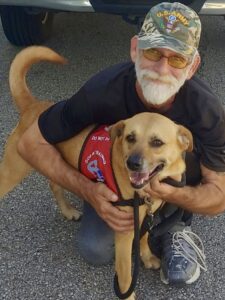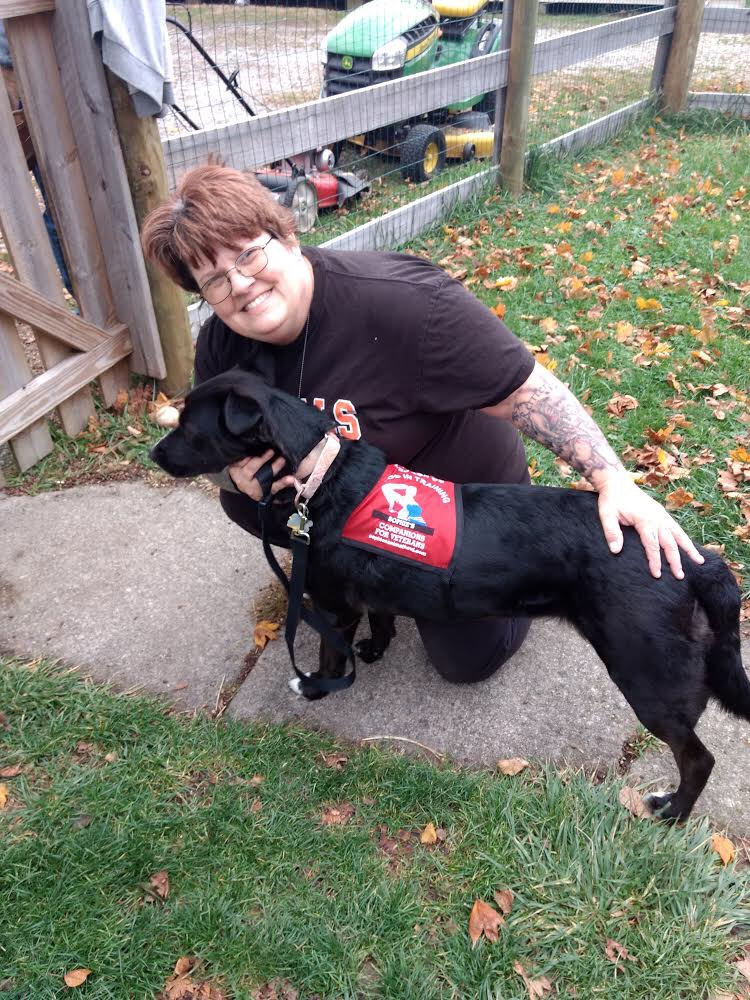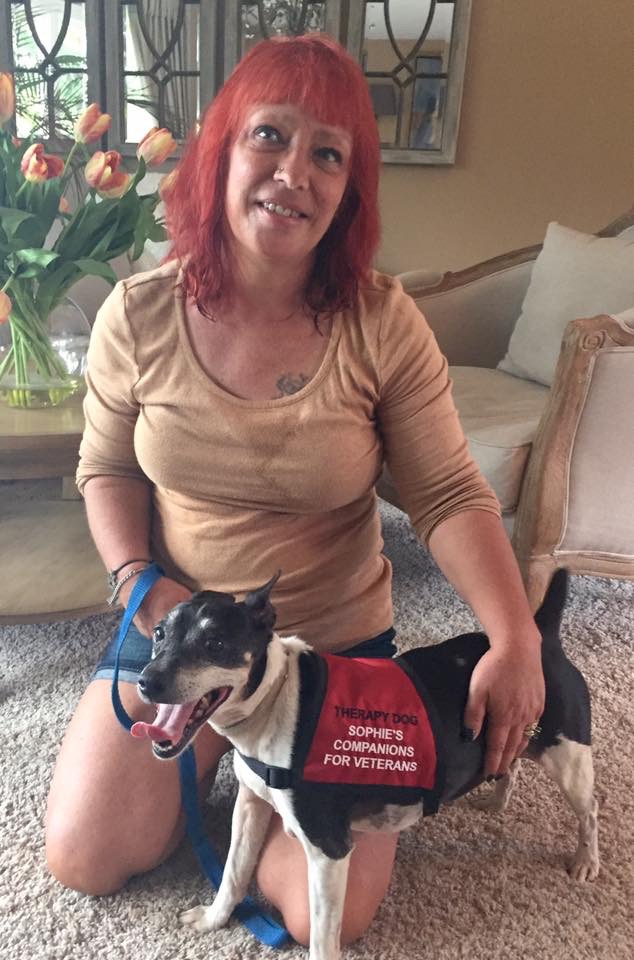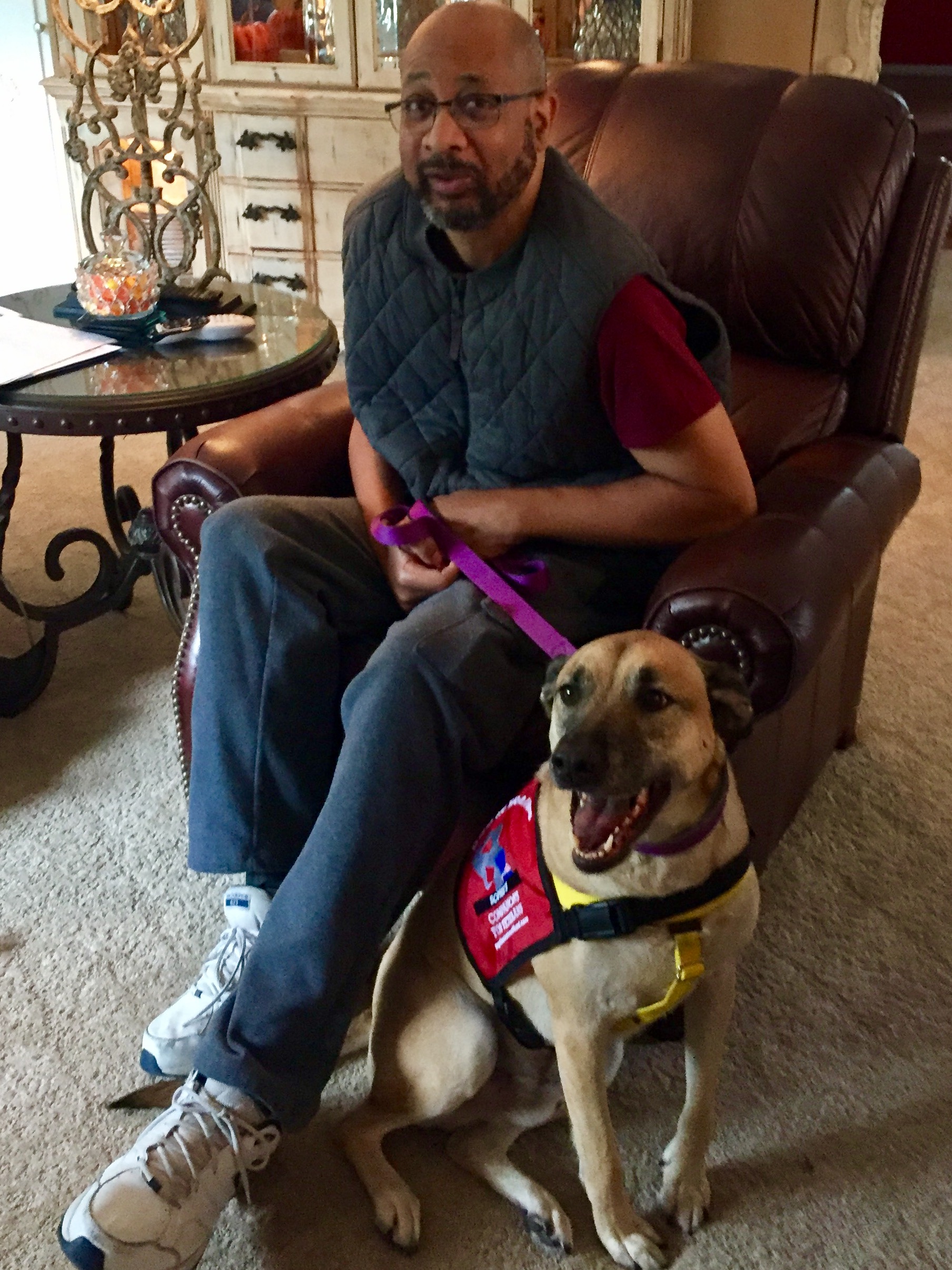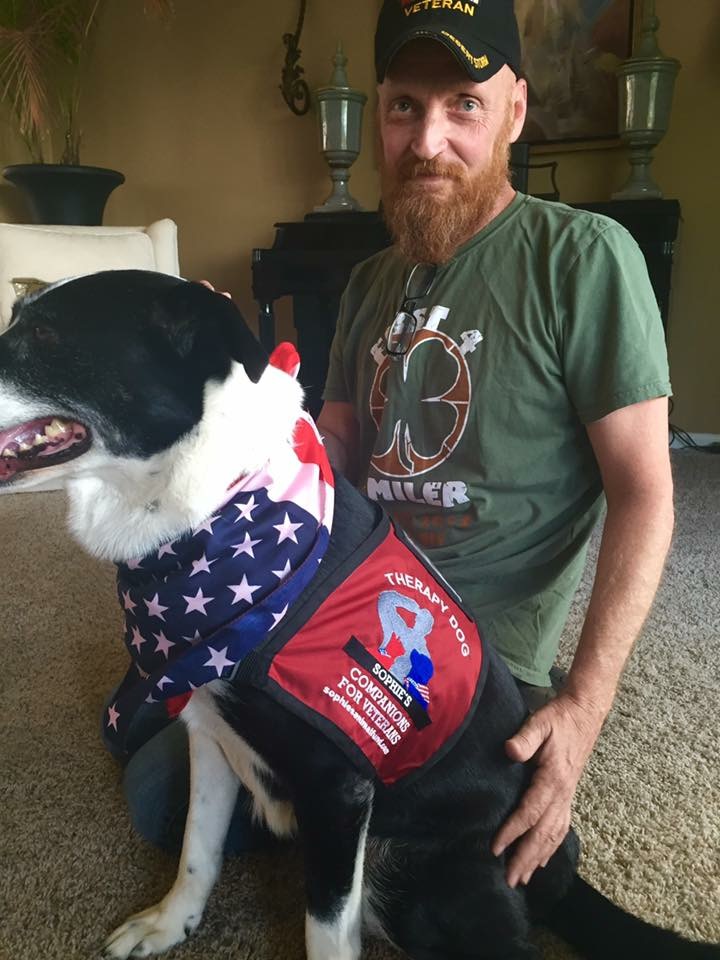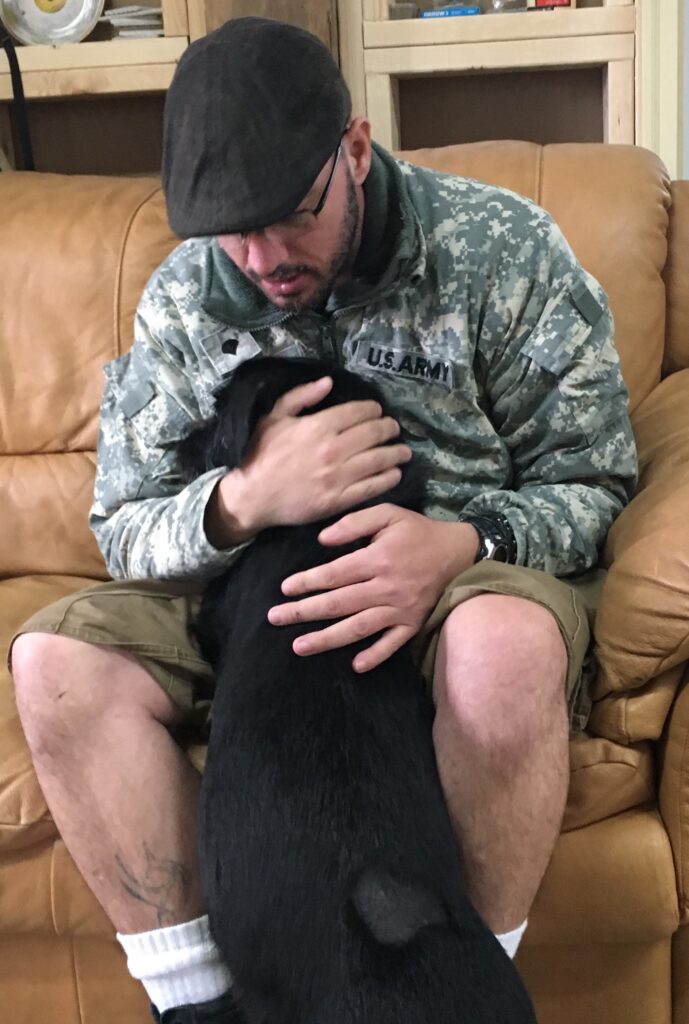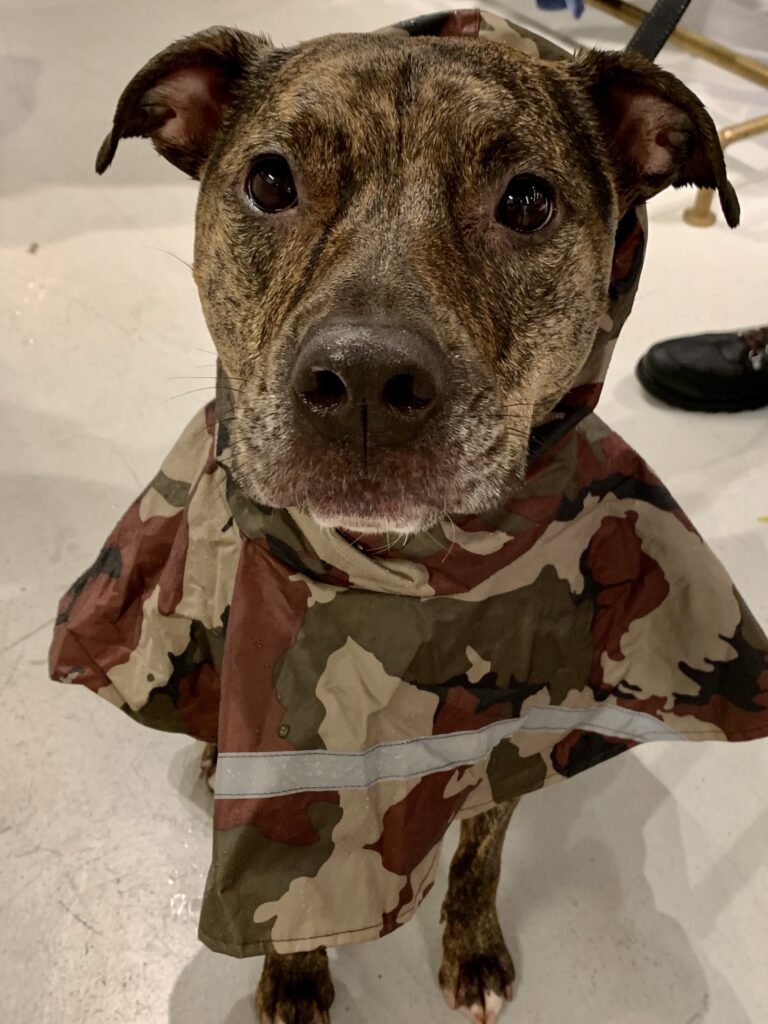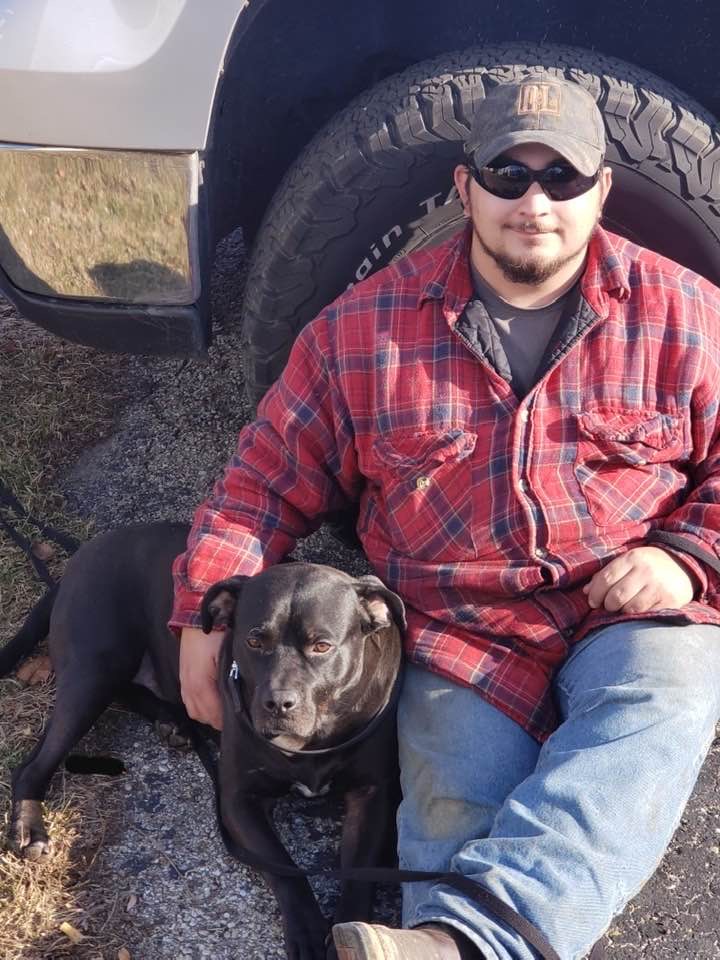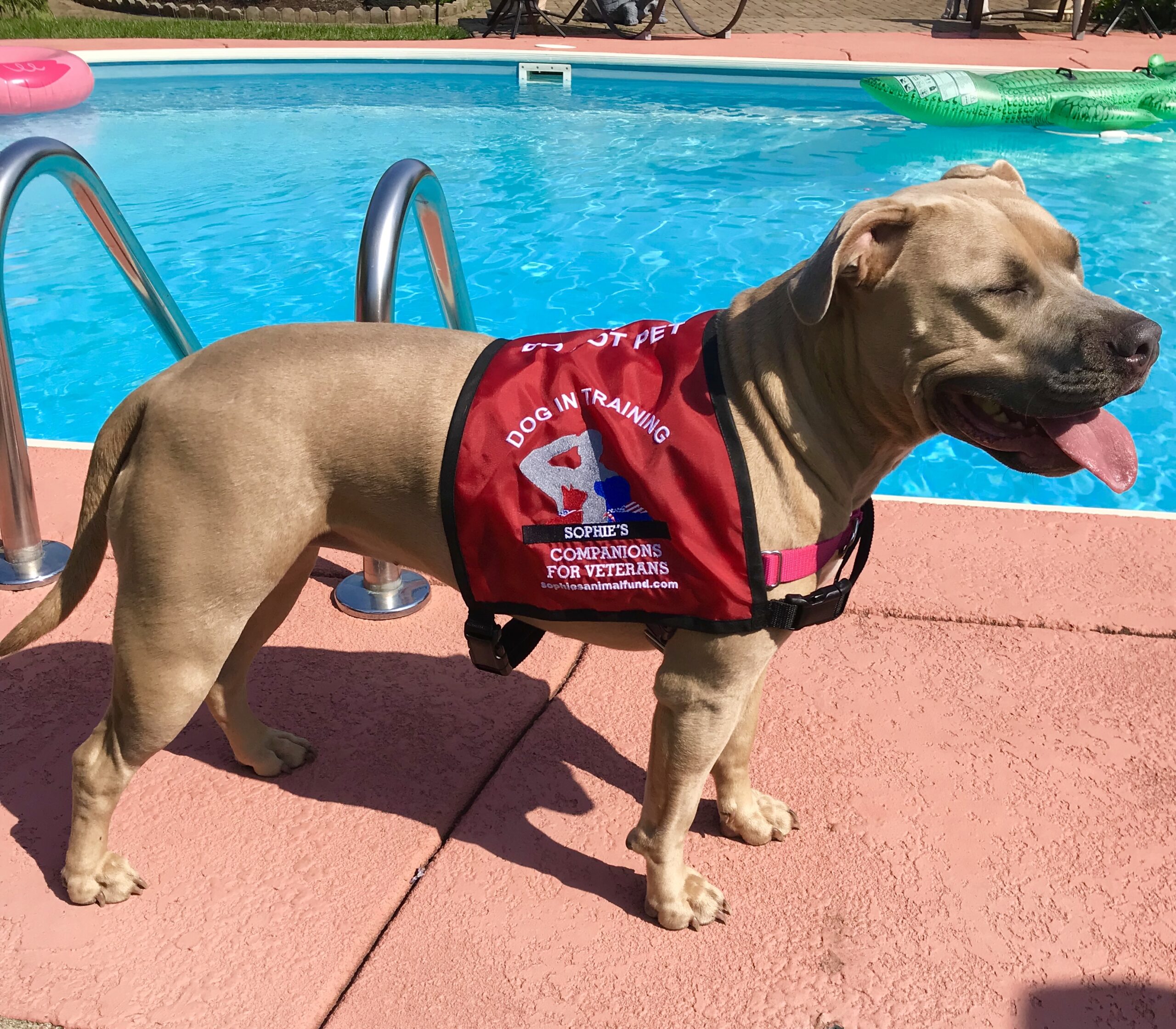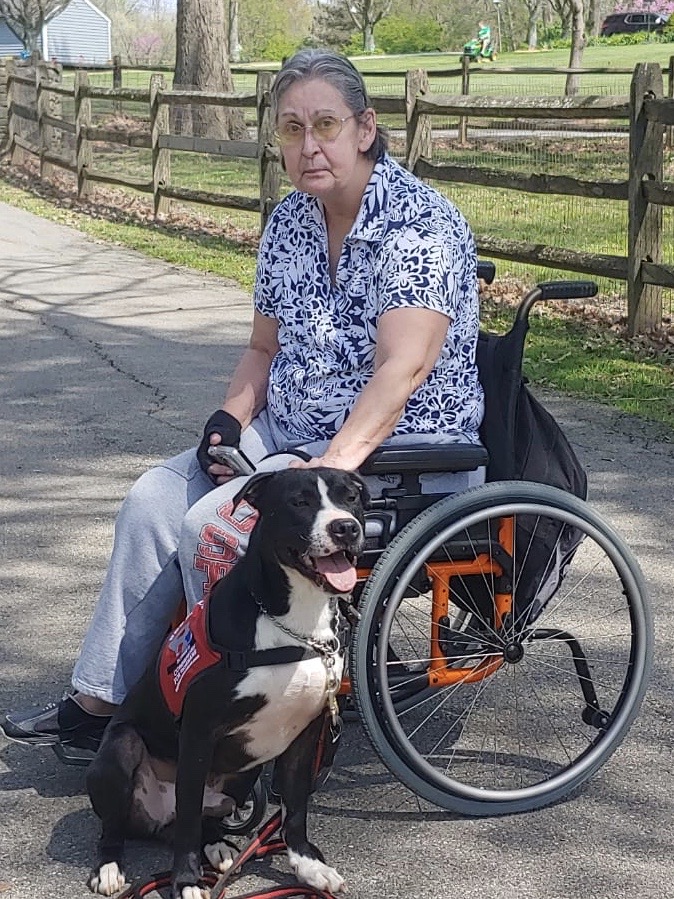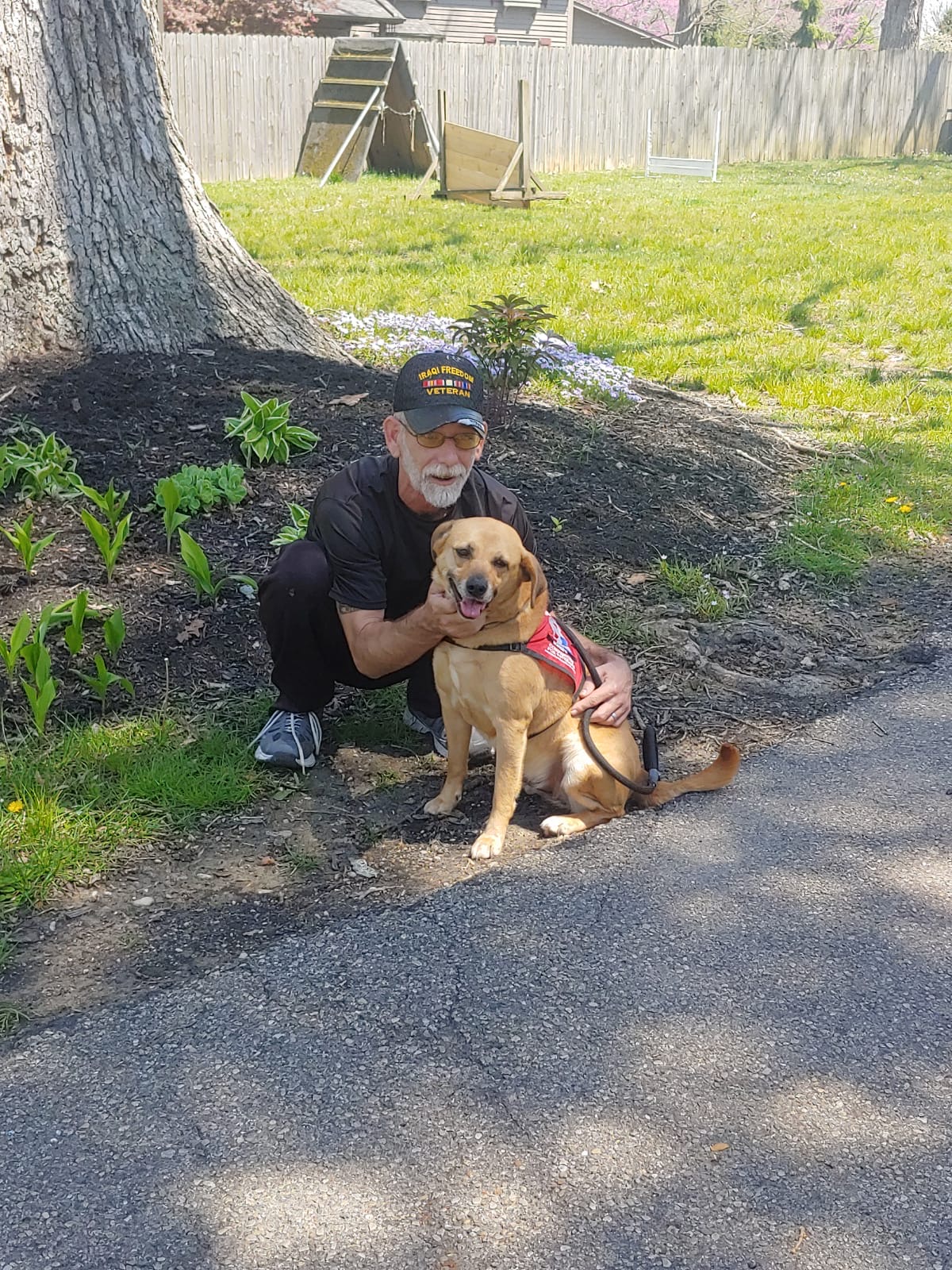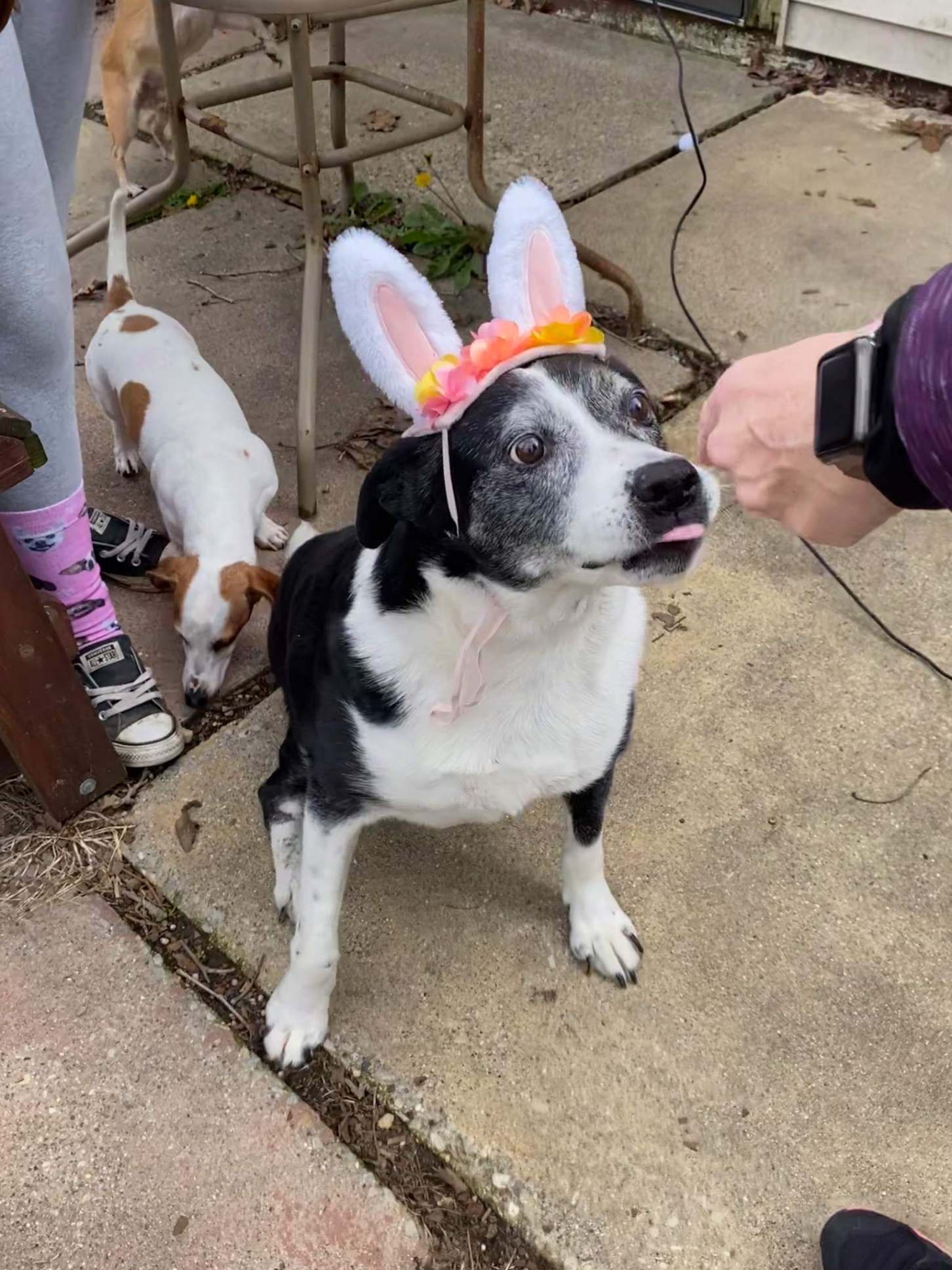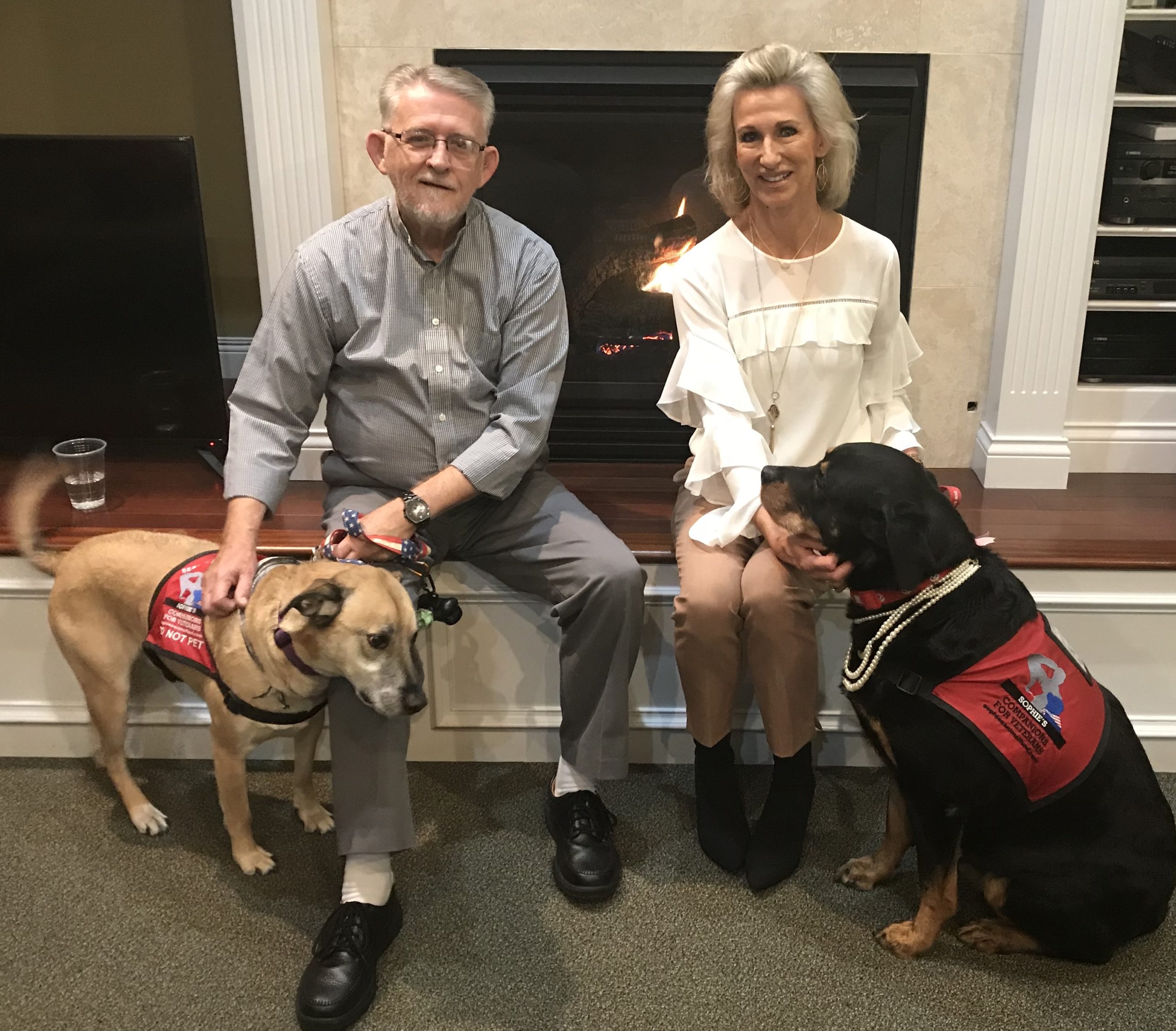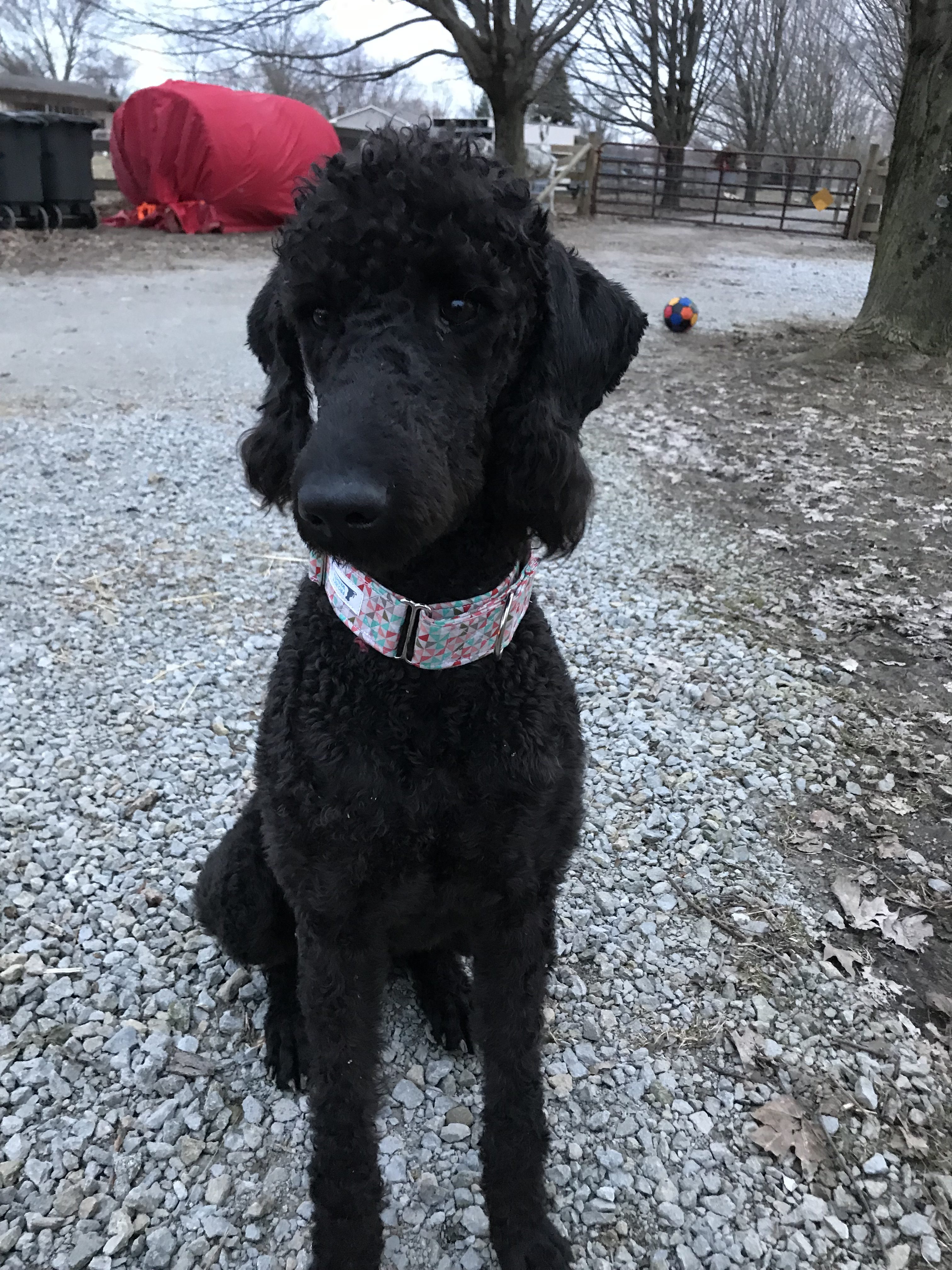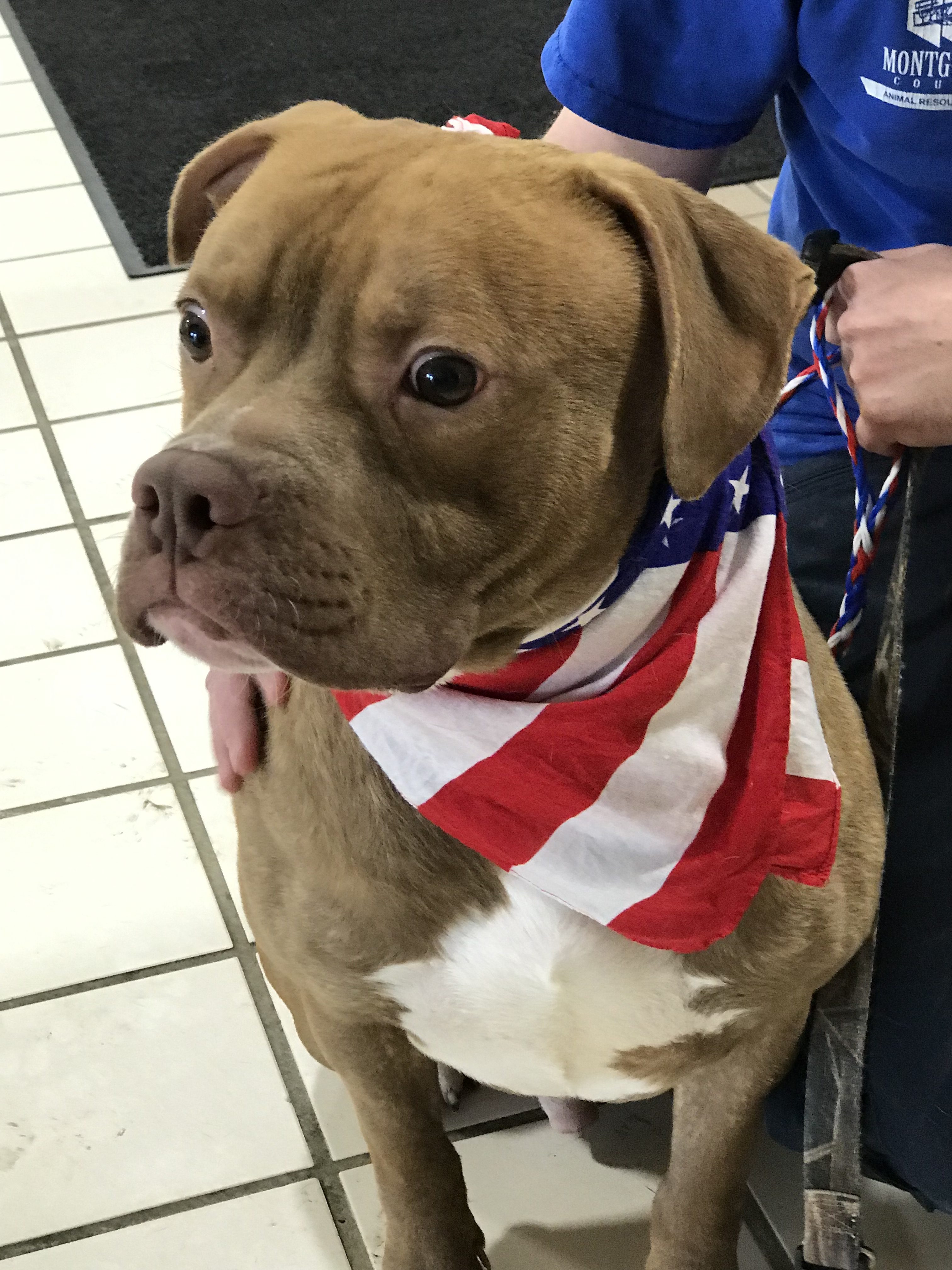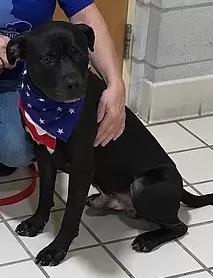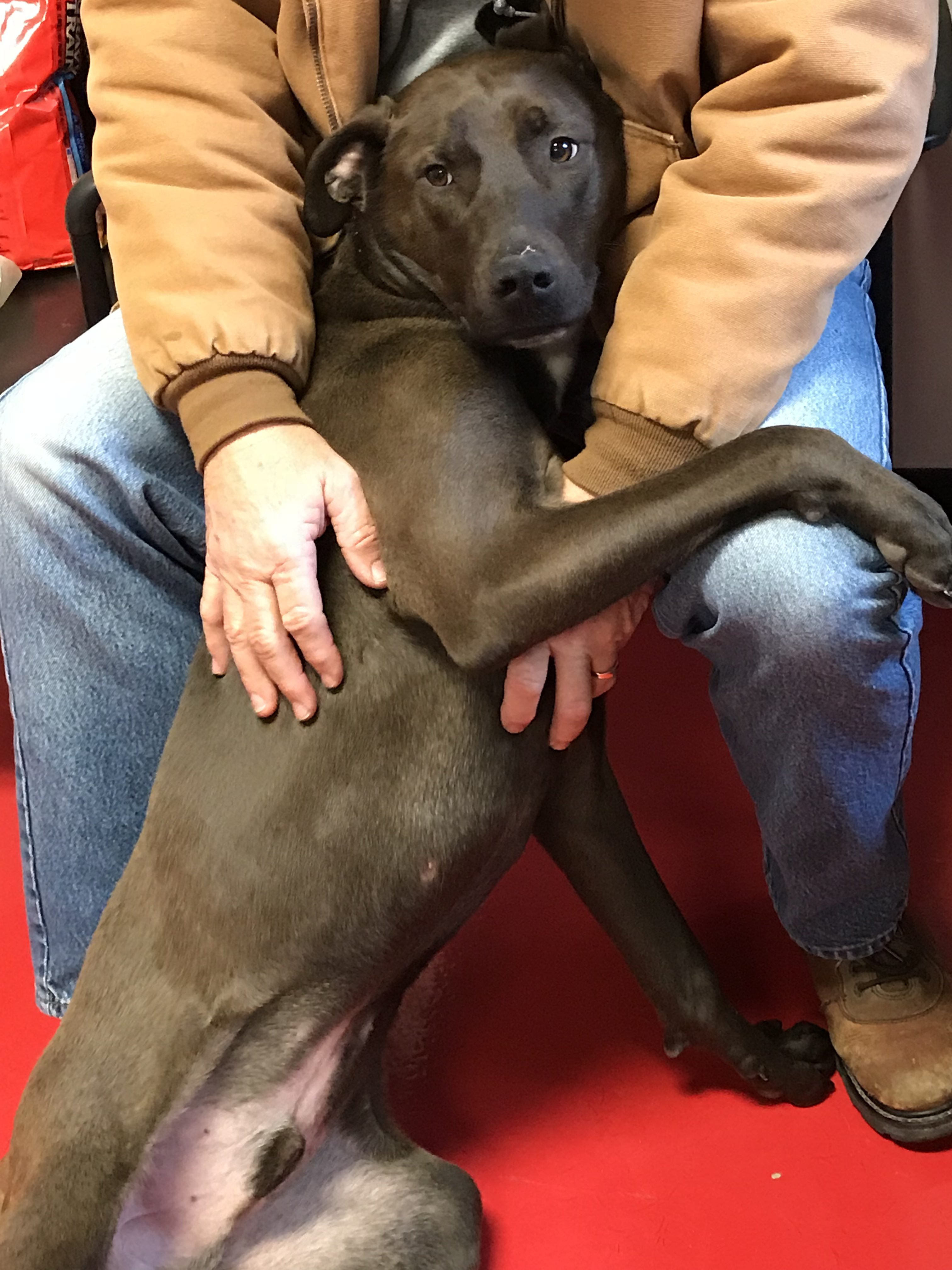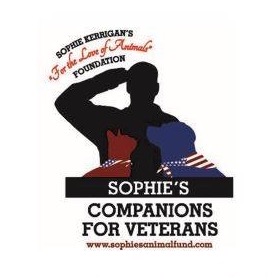 Sophie's Companions for Veterans is a project dedicated to helping the Veteran who suffers from a disability and would like a rescue dog to assist in their everyday life.
These rescue dogs will all be animals from kill shelters or rescues only and will have obedience training by a certified trainer. In some cases they will be service dogs to assist with the disability.
All of these animals have suffered significant neglect and just want a "furever" home. Sophie's Companions for Veterans will be matching an animal in need with a Veteran at no cost, to bring these two together. The Veteran to agree to take over care, vetting and love their new Buddy!
Interested in adopting one of our Veteran's "Companion" Animals?
Click the button below to download the pre-adoption questionnaire and mail it to:
Sophie Kerrigan "For the Love of Animals" Foundation
P.O. Box 750572
Dayton, Ohio 45475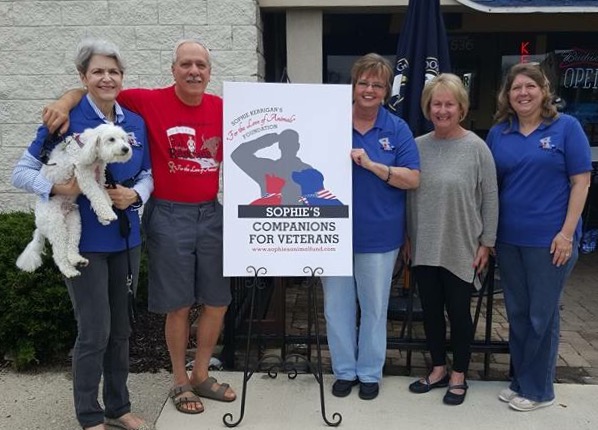 We greatly appreciate donations!
Donations can be sent to:
P.O. Box 750572 Dayton, OH 45475
or electronically via PayPal by clicking the button below.